Colorado: Former Bright & Oscar Health enrollees have until March 1st to choose new coverage
Mon, 02/06/2023 - 9:01am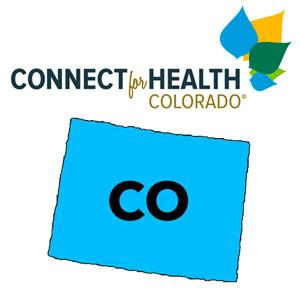 via the Colorado Dept. of Regulatory Agencies:
Consumer Advisory: Former Individual Market Bright Health & Oscar Health Enrollees Have Until March 1 to Choose New Coverage 

Special Enrollment Period allows them to still get insurance for 2023. 

DENVER - People who had individual health insurance plans (insurance not from an employer) from Bright Health and Oscar Health in 2022 are reminded that they have until the end of February to choose a health plan from another company for 2023 insurance. 

Even though the regular open enrollment for individual health insurance plans concluded on January 15, consumers who had their Bright or Oscar coverage finish at the end of December are allowed a 60-day special enrollment period (SEP) because those companies did not offer plans for 2023. This 60-day SEP started on January 1 and will continue until March 1, 2023.

"Many Bright and Oscar customers have already enrolled and have health insurance in place for this year, but there are still some out there who should take advantage of this SEP to find a suitable plan for 2023," said Colorado Insurance Commissioner Michael Conway. "Health insurance is not only critical for medical emergencies, but is key in helping to manage chronic conditions like high blood pressure and diabetes, as well as accessing important preventive care. I encourage any former Bright and Oscar members to get coverage in place as soon as possible."

Effective Dates for Enrollment

People who had Bright or Oscar individual plans who enroll during this time, will have insurance starting on the following dates.

If enrollment is completed in January, the health insurance will start February 1, 2023.
If enrollment is completed in February, the health insurance will start March 1, 2023.   
If enrollment is completed on the last day of the SEP, March 1, the health insurance will start April 1, 2023.

Shopping for New Coverage

Bright and Oscar members who need health insurance can shop and enroll through Connect for Health Colorado, the state's health insurance marketplace. People can get free, virtual and in-person help - see their We Can Help page for more information. People can also use Connect'sQuick Cost and Plan Finder tool to shop for plans and get an idea of any financial help they may qualify for. 

"Connect for Health Colorado's marketplace is a great place to see all the plan options in your area, and you can even get free enrollment help when you schedule an appointment with an expert," said Connect for Health Colorado's Chief Executive Officer, Kevin Patterson. "The sooner you enroll, the sooner your 2023 coverage will begin. Don't let this special enrollment opportunity pass without exploring your options. We're here to help every step of the way."

There are many plans to choose from, including Colorado Option plans with $0 primary care, mental health visits and diabetic supplies, as well as more predictable costs overall. 

Bright Health / Oscar Health

Early in 2022, Oscar Health decided not to offer plans in Colorado in 2023 (as well as Arkansas). Since entering the Colorado market in 2020, Oscar had struggled to compete with the other insurers in the individual market. In 2022, Oscar's enrollment was only 3,800 members.

In October 2022, as the parent company of Bright Health began pulling out the Affordable Care Act (ACA) markets across the county, the Colorado Division of Insurance announced that it would not allow the Colorado subsidiary of Bright to sell individual and small group plans for 2023. Since then, the parent company has continued to slash business and struggle financially.