Washington State: It's the final countdown for buying a health plan during open enrollment
Wed, 01/11/2023 - 4:11pm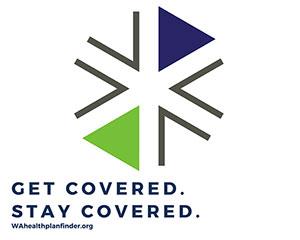 via Washington HealthPlanFinder:
Customers have until midnight on Jan. 15 to enroll through Washington Healthplanfinder

The time to enroll in your 2023 health plan is nearing its end; Washington Healthplanfinder's 10th open enrollment period concludes on Jan. 15. Join the more than 224,000 Washingtonians who've secured their 2023 health plan; visit wahealthplanfinder.org by no later than Jan. 15 to double check that your plan is the right plan for you and your family in the upcoming year.
Note: This comes on top of this morning's report from CMS citing 223K Washington enrollees as of 12/31.
"Jan. 15 is coming quickly! Don't miss your opportunity to secure your health plan, such a high-quality Cascade Care plan, to cover you through 2023," Washington Health Benefit Exchange (Exchange) interim CEO Jim Crawford said. "New this year, Cascade Care Savings is available for those who qualify. So far this year, these savings have helped several Washingtonians 'buy up' into a higher-quality plan, with lower deductibles, and save money on their monthly premiums."

More than 60% of those who buy health insurance through Washington Healthplanfinder are in a Cascade Care plan for 2023. Among the plans available on Washington Healthplanfinder are high-quality Cascade Care plans, offering higher value for a lower cost than non-Cascade plans. These plans feature standard plan design and more services prior to requiring the deductible to be met — covered services include primary care visits, mental health treatment and generic medications.

More than 75% of Washington Healthplanfinder customers qualify for some form of premium assistance. Enhanced federal financial assistance for paying monthly premiums were extended through 2025 and this is the first year of Washington state's subsidy program. Cascade Care Savings is available to individuals and households enrolled in Cascade Care Silver or Gold plans, who make up to 250% of the federal poverty level (FPL) — this includes individuals earning up to $33,975 annually or a family of three earning up to $57,575. More than 47,000 Washingtonians are currently benefitting from Cascade Care Savings as of the beginning of January.

Need help enrolling in a health plan for next year?

The Exchange partners with a network of brokers, navigators and enrollment centers across the state. Visit Washington Healthplanfinder's Virtual Help Details page for more information and to find an assister near you.

Customers can also enroll in 2023 coverage online from Nov. 1 through Jan. 15, by visiting wahealthplanfinder.org, or by calling the Customer Support Center at 1-855-923-4633. Washington Healthplanfinder's Customer Support Center will have extended hours during open enrollment. The center will be open and ready to aid customers from 7:30 a.m.-7 p.m., Monday through Friday, closed on the weekends and holidays. The following adjustments have been made to the center's schedule; extended hours are subject to change:

Additional open hours:

Jan. 14, 10 a.m. to 2:30 p.m.
Jan. 15, 7:30 a.m. to midnight