@NYStateofHealth partners w/Dept. of Agriculture to encourage healthy living by promoting affordable health insurance at farmers markets
Wed, 01/11/2023 - 4:22pm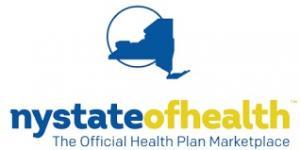 Enrollment Assistors Will Be Available to Educate Shoppers on Their Health Plan Options and Help Them Enroll
Consumers Who Enroll by January 15th Will Have Coverage on February 1st

ALBANY, N.Y. (January 11, 2023) – NY State of Health, the state's official health plan Marketplace, today announced it is once again partnering with the New York State Department of Agriculture and Markets to educate New Yorkers about enrolling in quality, affordable health insurance at select winter farmers' markets across the state. Throughout January and February, certified enrollment assistors will provide in-person support by helping market shoppers compare health plan options, answering questions, scheduling appointments, and walking them through the enrollment process. 

"NY State of Health is pleased to continue this long-standing partnership with the State Department of Agriculture and Markets, and local farmers' markets, providing New Yorkers with resources that reinforce better health, like access to health insurance and nutritious, fresh produce," NY State of Health Executive Director Danielle Holahan said. "Our enrollment assistors will be on site at various markets to educate shoppers on health coverage options, review financial assistance eligibility, and help them choose a plan that is right for them and their families."

"There's no better time to learn about the benefits of health coverage than while shopping for healthy, local foods," NYS Department of Agriculture and Markets Commissioner Richard Ball said. "We are proud to once again partner with the State Department of Health in connecting New Yorkers to quality, affordable health care and enrollment assistors at our winter farmers' markets. I encourage you to use this opportunity to learn about what plan is best for you and your family on your next trip to the market." 

Details on which winter farmers market locations will have NY State of Health assistors on site are included here.  

All health plans offered through NY State of Health cover preventive care, such as routine doctor visits and screenings, at no additional cost. In addition to Qualified Health Plans, NY State of Health offers eligible New Yorkers the opportunity to enroll into the Essential Plan, Medicaid, or Child Health Plus, available year-round.

There are three ways to enroll in a health plan through the Marketplace:

Call the NY State of Health Customer Service Center at 1-855-355-5777.

Go online to nystateofhealth.ny.gov, and you can use the chat feature on the website to help complete your application, available during customer service center hours.

Consumers who miss the January 15 deadline still have a chance to enroll in a QHP for coverage later in the year.  NY State of Health will remain open for enrollment for the duration of the federal public health emergency. 

Open Enrollment Period / QHP Coverage Start Date:

December 16, 2022 – January 15, 2023 / February 1, 2023
January 16 – February 15, 2023 / March 1, 2023

For enrollment reminders and updates, consumers may opt in for text messages from NY State of Health by texting 'START' to 1-866-988-0327, on their NY State of Health online account or with a Certified Enrollment Assistor. Learn about Terms of service here.