Minnesota: Put Health Coverage at the Top of Your Resolutions List This Year
Thu, 01/05/2023 - 4:14pm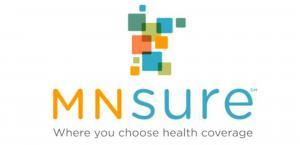 via MNsure, Minnesota's ACA exchange:
ST. PAUL, Minn. — Want to get healthy or stay well in 2023? Start the year off right by adding "get covered" to your new year's resolutions and signing up for comprehensive health insurance through MNsure, where Minnesotans choose medical and dental coverage. January 15, 2023, is the last day of Minnesota's open enrollment period and the deadline to enroll in health coverage that begins on February 1.

Getting covered ensures that you can access the health care you need throughout the year, putting you one step closer to achieving your new year's health and wellness goals. All plans sold through MNsure are guaranteed to cover a list of essential health benefits that includes prescription drugs, emergency services, and preventive care like flu shots and cancer screenings.

Plans sold through MNsure can help you meet your personal health care goals. Have you been putting off getting help for mental health? Do you want to finally get your diabetes under control? Hoping to start a family in 2023? Behavioral health treatment, chronic disease management, and maternity and newborn care are all on the list of covered benefits. Some plans cover more services. You can learn more about what each plan offers when you compare plans online.

MNsure enrollees are expected to save an average $6,700 (or $560/month) on health insurance this year. That's because most Minnesotans, including middle-income families, qualify for discounts that lower the cost of monthly premiums. Access to these savings is only available through MNsure.

Get started with free application and enrollment help from a MNsure-certified broker or navigator. Search the Assister Directory to find free help from a health insurance expert near you or contact MNsure representatives directly through the Contact Center at 651-539-2099 (855-366-7873 outside the Twin Cities). Hours of operation are available online, including extended hours ahead of the January 15 deadline. The January 15 deadline does not apply to Minnesotans with coverage through MinnesotaCare or Medical Assistance, or members of federally recognized tribes, who can enroll through MNsure any time of year, including outside of the annual open enrollment period.