Minnesota: "Family Glitch" fix makes thousands of Minnesotans newly eligible for dramatic financial assistance
Thu, 12/01/2022 - 11:24am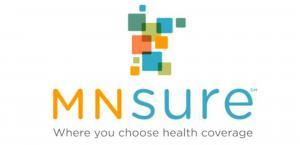 via MNsure, Minnesota's ACA exchange (via email for now):
More Minnesotans can access discounts and find less expensive plans through MNsure

ST. PAUL, Minn.—During MNsure's open enrollment period happening now, thousands of Minnesotans who haven't been able to access premium tax credits in the past are newly eligible for these discounts and can shop for more affordable 2023 health coverage through MNsure, where Minnesotans choose medical and dental insurance, thanks to the 'family glitch' fix.

In the past, a family's eligibility for tax credits from MNsure depended on whether their job-based coverage was affordable for the employee, no matter how much it cost to cover the whole family. This meant some family members fell into the 'family glitch': that is, they were ineligible for Affordable Care Act subsidies even though they need them to afford quality coverage. Because they couldn't access these important tax credits, many families in this situation have been paying more for coverage and some have been going without health insurance entirely.

"Thanks to a new rule, many more families can get financial help to purchase a high-quality health plan through MNsure," said MNsure CEO Nate Clark. "Even if you've looked for lower-cost health insurance through MNsure before, it's worth checking MNsure.org this year to see if you are getting the best plan, at the best price, for you and your family."

One study from the Kaiser Family Foundation estimates as many as 62,000 Minnesotans could benefit from the fix for the 'family glitch.' "We want to make sure families get the message that their eligibility may have changed, and they could have new options for next year," added Jonathan Marchand with United Community Action Partnership, a MNsure partner with health insurance navigators serving a nine-county area in southwestern Minnesota. "If they've been going without health coverage because of the cost, now it could be within reach."

The 'family glitch' fix is one of multiple federal changes that will increase health insurance affordability in 2023 and beyond. The Inflation Reduction Act extended benefits including more generous subsidies and removing the income cap so that more middle-class families qualify for financial help through MNsure. Households that receive tax credits through MNsure are expected to save $560/month next year.

MNsure's open enrollment period started November 1 and runs through January 15, 2023, but Minnesotans must sign up by December 15 for coverage starting January 1. MNsure provides free help from health insurance experts to make the enrollment process easier and less time-consuming. MNsure's 18 broker enrollment center locations offer free assistance in person, over the phone or by virtual meetings, and there are hundreds of MNsure-certified assisters across the state who can guide Minnesotans through the entire process from start to finish. Consumers can connect with a broker or navigator in their area by searching the Assister Directory or viewing upcoming enrollment events on MNsure.org.