New York: NY State of Health partners w/food pantries to help NY residents enroll in quality, affordable health insurance
Mon, 11/28/2022 - 11:58am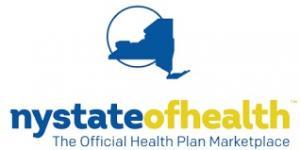 New Yorkers Enrolling by December 15 will be Covered on January 1

ALBANY, N.Y. (November 23, 2022) – NY State of Health, the state's official health plan Marketplace, is working with food pantries for the sixth consecutive holiday season to help consumers access high-quality, affordable health insurance for the upcoming year. Certified enrollment specialists will be available at food pantries across the state during November and December to provide consumers with enrollment assistance. Consumers must enroll by December 15, 2022, for health coverage starting January 1, 2023. 

 "After facing the outreach challenges that accompanied the pandemic these past few years, NY State of Health is so pleased to spend this holiday season out in the community, partnering with food pantries to help New Yorkers stay healthy with access to nutritious meals and low-cost health insurance," NY State of Health Executive Director Danielle Holahan said. "Our enrollment assistors will help consumers compare health plans, review financial assistance eligibility, and help them choose a plan that is right for them."

 Many New Yorkers visiting food pantries may qualify for free or very low-cost health insurance coverage. In addition to onsite assistance, NY State of Health educational materials in English and Spanish will be included with thousands of charitable Thanksgiving and holiday dinner baskets distributed to food pantry recipients. NY State of Health food pantry events can be found here.

 More than 2.9 million New Yorkers continue to rely on the federal Supplement Nutrition Assistance Program (SNAP) available through the NYS Office of Temporary and Disability Assistance (OTDA).  NY State of Health continues its partnership with OTDA to share SNAP information with people who renew their coverage through the Marketplace referral program which has helped more than 400,000 people access hunger relief since its 2019 launch. 

Enhanced federal tax credits are available through 2025 to help eligible Qualified Health Plan enrollees lower their premiums. The enrollment deadline is December 15 for Qualified Health Plan coverage that is effective January 1, 2023.

Enrollment is open all year for Medicaid, Child Health Plus, and the Essential Plan. All health plans offered through NY State of Health cover preventive care, such as routine doctor visits and screenings, at no additional cost. 

Consumers can apply for coverage through NYStateofHealth.NY.Gov, by phone at 1-855-355-5777 and by getting free help from an enrollment assistor in their community and in their own language.