New York: @NYStateofHealth announces launch of 2023 #ACA Open Enrollment Period
Thu, 11/17/2022 - 5:02pm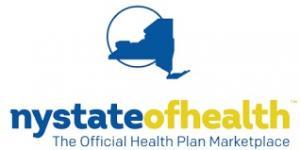 Enhanced Federal Subsidies Will Continue to Lower Monthly Premiums for New Yorkers to Lowest Levels in Recent Years

Certified Enrollment Assistors Available Across the State to Offer Free Enrollment Guidance, Plan Comparisons, and Cost Estimates

ALBANY, NY. (November 16, 2022) – NY State of Health, the State's official health plan Marketplace, today announced the launch of the 2023 open enrollment period for New Yorkers seeking a consumer-oriented, one-stop shopping experience for public and commercial health insurance. Consumers can begin enrolling or renewing today, November 16, and have until December 15, 2022, to complete their enrollment into a quality, low-cost Qualified Health Plan (QHP), with coverage starting on January 1, 2023.

"As we begin NY State of Health's tenth Annual Open Enrollment Period, we reflect on both the coverage milestones and unprecedented public health challenges of the past decade, and our commitment to helping New Yorkers access high quality, affordable health insurance remains strong," NY State of Health Executive Director Danielle Holahan said. "More than 6.7 million, or one in three New Yorkers, are enrolled through NY State of Health, and thanks to the extension of enhanced federal financial assistance through 2025, health insurance is more affordable for New Yorkers across the state. We encourage consumers who need coverage for 2023 to contact the Marketplace and find a health plan today."

Since the start of the federal COVID-19 Public Health Emergency (PHE) in March 2020, coverage has been automatically extended to New Yorkers enrolled in Medicaid, Child Health Plus or Essential Plan. Aligned with the PHE, New York State took action to allow New Yorkers to continuously enroll into QHPs throughout the year. The Open Enrollment Period for 2023 will extend through the duration of the federal PHE. Consumers must enroll by December 15, 2022, for coverage starting January 1, 2023. Enrollment for Medicaid, Child Health Plus, and the Essential Plan is open all year.

Open Enrollment Period / QHP Coverage Start Date

November 16 – December 15, 2022: January 1, 2023
December 16, 2022 – January 15, 2023: February 1, 2023
January 16 – February 15, 2023: March 1, 2023

NY State of Health offers QHPs from 12 different insurers in 2023, available in four metal tiers: platinum, gold, silver, and bronze. Eligible consumers may also enroll in the Essential Plan, Medicaid or Child Health Plus. 

All plans through the Marketplace provide free preventive care, such as routine office visits and recommended screenings, and cover doctor's visits; hospital stays; emergency care; maternity and newborn care; comprehensive reproductive health services; mental health and substance abuse disorder services; prescription drugs; rehabilitative and habilitative services and devices; laboratory services; preventive and wellness services, chronic disease management and pediatric dental and vision.

Enhanced subsidies enacted through the American Rescue Plan Act (ARPA) and extended in August through the Inflation Reduction Act, remain available in 2023. These tax credits have lowered the cost of insurance for many New Yorkers, including higher-income consumers. More than 60 percent of QHP enrollees are not expected to see premium cost increases in 2023, and in some cases, may be able to find a better deal if they shop for a new plan.

The Marketplace has thousands of Certified Enrollment Assistors throughout the state, available with flexible hours, to provide new and returning consumers with free in-person guidance through the enrollment process, program eligibility reviews, financial assistance and cost estimates, and plan comparisons. All one-on-one help is provided free of charge, and all information is confidential.

Additionally, Certified Enrollment Assistors will be on the ground at events in communities across the state helping consumers enroll in quality, low-cost health plans. For a complete list of Marketplace events, visit the events map here.

There are several resources available to help consumers shop and compare plan their options:

Compare Plans and Estimate Cost Tool is available to view plan options side by side.
Lists of plans by county are also available to help consumers learn what health and dental insurance plans will be available in their county in 2023.
Plan selection resources are available in more than 20 different languages.
Certified Enrollment Assistors can provide consumers with free step-by-step help through the enrollment process.

There are three ways to enroll in a health plan through the Marketplace:

Meet with an enrollment assistor (in person or by phone) – you can find assistance here. 
Call the NY State of Health Customer Service Center at 1-855-355-5777.
Go online to NY State of Health. A chat feature is available on the website during customer service center hours to help you complete your application.