New York: @NYStateofHealth Promotes Affordable Health Insurance at Rite Aid Locations Across NY State
Sat, 10/22/2022 - 9:36am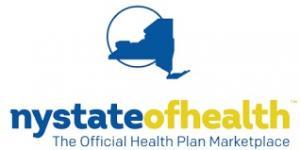 Certified Enrollment Assistors Available to Meet with Shoppers On Site

ALBANY, NY (October 20, 2022) – NY State of Health, the state's official health plan Marketplace, today announced its continued partnership with Rite Aid to help New Yorkers find a health plan that fits their needs and budget. Certified Enrollment Assistors will be available at Rite Aid locations across the state to provide information about affordable coverage, answer questions and make enrollment appointments.  Assistors will be available near pharmacies at select locations statewide on October 22, 2022, from 9 a.m. to 1 p.m.  Enrollment for 2022 coverage remains open for Medicaid, Essential Plan, Child Health Plus and Qualified Health Plans (QHP). New Yorkers can newly enroll (or renew current coverage) in a Qualified Health Plan for 2023 starting November 16, 2022.

"NY State of Health continues to provide a platform for New Yorkers to access affordable health insurance, including enhanced tax credits and online tools to compare plans and connect with enrollment assistors," NY State of Health Executive Director Danielle Holahan said.  "We are excited to meet community members in-person once again and continue to deliver the message on how important health insurance is and the availability of financial assistance.  We encourage anyone who may need health insurance to visit a nearby location to learn more about what the Marketplace can offer."

"At Rite Aid, we're committed to improving health outcomes for our communities and providing our customers with information, products and services that help them live healthier lives. We are proud to partner with NY State of Health to help New Yorkers make informed decisions about the best health insurance options for them," said Vice President of Clinical Services and Market Access Solutions at Rite Aid, Summer Williams Kerley.

Details on which Rite Aid locations will have NY State of Health Assistors on site are included here.

Enrollment is open all year for Medicaid, Child Health Plus, and the Essential Plan. Since the start of the federal Public Health Emergency (PHE) in March 2020, coverage was automatically extended to New Yorkers enrolled in Medicaid, Child Health Plus or Essential Plan. Aligned with the PHE, New York State took action to allow New Yorkers to enroll now (outside of the Open Enrollment Period) into Qualified Health Plans for 2022 coverage. After the federal PHE ends, consumers will once again need to take action to keep their coverage. To receive important health insurance updates, including when it's time to renew, or to avoid a gap in coverage, consumers can sign up for NY State of Health text alerts to by texting START to 1-866-988-0327.

Qualified Health Plan enrollees may be eligible to receive expanded federal tax credits through the American Rescue Plan Act (Inflation Reduction Act), to lower their 2022 and 2023 premiums, including higher income New Yorkers who may be eligible for the first time. Over 97 percent of NY State of Health enrollees qualify for free or low-cost insurance that covers important benefits, including doctor visits, immunizations, mental health services, prescriptions, and hospital care.  

In addition to making appointments with an enrollment assistor at NY State of Health events, consumers can also:

Call the Customer Service Center at 1-855-355-5777:

Monday through Friday, 8:00 a.m. – 8:00 p.m.
Saturdays, 9:00 a.m. – 1:00 p.m.

Log onto the website at nystateofhealth.ny.gov. 
Speak with an enrollment assistor. Find an assistor here.