Pennsylvania: Final 2023 unsubsidized #ACA rate changes: +5.5% (down from +7.1%)
Wed, 10/12/2022 - 12:43pm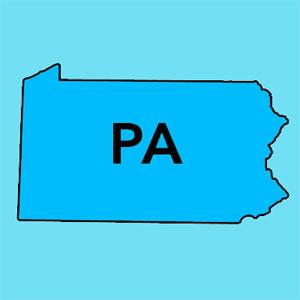 I can't overstate how much I wish every state was as good as Pennsylvania is at not only making their annual rate filings publicly available on the state insurance dept. website, but doing so in such a clear, simple format, while also including a consistent summary page for every carrier!
As a result of this attention to transparency and detail, I was able to put together my Pennsylvania analysis pretty quickly even though they hae a huge number of carriers on both their individual and small group markets.
Via the Pennsylvania Insurance Dept:
Insurance Department Announces 2023 Health Insurance Rates; Highlights More Plan Options And Positive Impact Of Inflation Reduction Act​

​Harrisburg, PA – Acting Insurance Commissioner Michael Humphreys today announced Pennsylvania's 2023 Individual and Small Group Affordable Care Act (ACA) health insurance rates, highlighting increased marketplace competition for several counties, and how the Inflation Reduction Act and extension of subsidies contributed to lower rates. Pennsylvanians can expect more options and greater competition while shopping for health insurance plans for 2023.

This marks the fifth year where Pennsylvania is seeing increased competition, demonstrating Pennsylvania's efforts to stabilize and improve affordability in this market.

Based on the products now approved by the Insurance Department, all insurers currently offering individual market coverage in Pennsylvania's 67 counties will continue to provide plans in 2023 with a statewide average increase of 5.5%. The commonwealth will see a 5.3 % average increase in the small group market.

One of the primary factors that pulled the rates down were the adjustments to the state-based reinsurance program. The Inflation Reduction Act and the extension of subsidies beyond 2023, provided the department with an opportunity to raise the coinsurance from 40 to 53 percent.

"The signing of the Inflation Reduction Act (IRA) in August 2022, extended enhanced premium tax credits that were previously afforded through the American Rescue Plan," said Humphreys. "Those credits lowered, and in some cases eliminated, health insurance premiums for thousands of lower and middle-income families enrolled in health coverage through Pennie®, and will now continue to do so through 2025 thanks to the IRA."

One of the department's top priorities has always been to increase competition within counties, which ultimately presents more options to consumers looking for comprehensive health insurance plans that provide robust benefits.

With more than 338,000 Pennsylvanians enrolled through Pennie -- Pennsylvania's own state-based health insurance marketplace – and nine out of 10 consumers qualifying for financial assistance, it is of the utmost importance that the department continues to educate individuals on how to protect themselves and their families.

"This Open Enrollment, we are thrilled to be able to connect customers with the enhanced premium savings provided through the Inflation Reduction Act. This year we will be focused on reducing the number of uninsured Pennsylvanians through outreach to historically marginalized communities and by providing choice of quality, affordable health coverage options," noted Pennie Executive Director Zachary Sherman. "Pennie's Open Enrollment Period begins on November 1 and we strongly encourage those seeking health insurance to visit pennie.com to calculate their potential savings, check out their coverage options, and enroll in the best plan for them, their families and their budget." 

Pennie is the only place that connects Pennsylvanians to financial assistance to reduce the cost of coverage and care. Pennie's goal is to make it easier for Pennsylvanians to access coverage through education, assistance, and improved customer service.

Open enrollment begins on November 1 for coverage beginning on January 1, 2023. Pennsylvanians should remember Pennie remains available to anyone experiencing a qualifying life event, such as moving to a new part of Pennsylvania or losing coverage from another source.

"The Wolf Administration has remained dedicated to the health, well-being and financial security of all Pennsylvanians and has taken various paths to educate consumers about the importance of health insurance before, during and after COVID-19," said Humphreys. "Governor Wolf and I know Pennsylvanians want and deserve equal access to health coverage, including increased options within the individual market."

The Insurance Department and Pennie strongly recommend Pennsylvanians shop around for the best plan to fit their individual, family, and financial needs, even if they are currently enrolled in a health insurance plan through Pennie.

Pennsylvanians can begin shopping for health and dental coverage during Pennie's Open Enrollment Period, November 1, 2022 through January 15, 2023.

Consumers looking to learn more about health insurance should visit the department's dedicated Health Insurance page. To learn more about Pennie, visit Pennie 101.

Pennsylvanians with insurance questions can contact the Insurance Department Consumer Services Bureau online or at 1-877-881-6388.
​​​​​​​