Minnesota: @MNsure invites residents to see how much they can save on healthcare coverage in 2023
Tue, 10/11/2022 - 2:56pm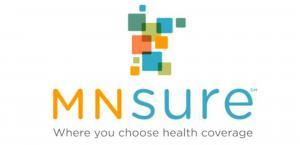 via MNsure, Minnesota's ACA exchange:
ST. PAUL, Minn.—Minnesotans who need health insurance can now shop and compare medical and dental plans for 2023 through MNsure, Minnesota's health insurance marketplace. MNsure's open enrollment period starts November 1 and runs through January 15, 2023, but Minnesotans can use MNsure's plan comparison tool this month to check out their options and get a cost estimate so they are ready to sign up for coverage when open enrollment begins.

"There is great news for Minnesotans shopping for 2023 health coverage through MNsure," said MNsure CEO Nate Clark. "With larger tax credits available for more Minnesotans, we estimate Minnesota families will save an average $560/month ($6,700/year) when they buy coverage and access financial help that's only available through MNsure."

With just three key pieces of information — where they live, who is in their household, and total household income — Minnesotans can get an immediate estimate of how much money they could save by enrolling in a plan through MNsure and find out whether any household members may be eligible for no- or low-cost coverage through Medical Assistance or MinnesotaCare.

Minnesotans can preview the 2023 plans available in their area and quickly narrow results by yearly deductible or how you and your plan split the cost of care (metal levels of gold, silver, or bronze). Using MNsure's online tool, consumers can select up to three plans at a time and compare side-by-side to find a plan that meets their needs and budget.

"If you're looking to save money on your health insurance, shopping on MNsure.org is the only way to make sure you're getting the best plan, at the best price, for you and your family," said Clark. "If you're happy with your current plan, you'll be able to find the same option available in 2023. If you'd like to make a change, MNsure's partners are offering 37 more medical plans than in 2022, providing more choices to consumers than ever before."

MNsure also provides free help from health insurance experts to make the enrollment process easier and less time-consuming. MNsure's 18 broker enrollment centers offer free walk-in assistance, and there are hundreds of MNsure-certified assisters across the state who can guide Minnesotans through the entire process from start to finish. Consumers can connect with a broker or navigator in their area by searching the Assister Directory or viewing upcoming enrollment events on MNsure.org.

MNsure is Minnesota's health insurance marketplace where individuals and families can shop, compare and choose health insurance coverage that meets their needs. MNsure is the only place you can apply for financial help to lower the cost of your monthly insurance premium and out-of-pocket costs. Most Minnesotans who enroll through MNsure qualify for financial help.