Pennsylvania: Pennie Opens Special Enrollment Period For Those Misled By Benefytt Technologies
Wed, 09/21/2022 - 1:55pm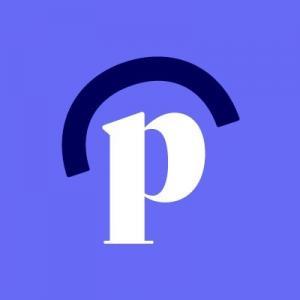 A couple of weeks ago I noted that the Washington HealthPlan Finder has launched a special enrollment period for several hundred WA residents who were misled into enrolling in non-ACA compliant healthcare policies via fraudulent marketing by a company called "Benefytt Technologies."
Last week Pennie, Pennsylvania's ACA exchange followed suit:
The Federal Trade Commission Took Action Against Benefytt Technologies for Providing Deceptive Health Plans – Pennie is Helping Impacted Pennsylvanians Enroll in Quality Coverage  

Harrisburg, PA – September 15th, 2022 – The Federal Trade Commission (FTC) has taken action against healthcare company Benefytt Technologies for scamming customers with deceptive health plans, alluring websites, and charging fees for unwanted add-on products. Pennie is directly reaching out to those impacted Pennsylvanians, explaining to them their options for quality, affordable coverage available at pennie.com.  

All health plans sold through Pennie meet requirements of the Affordable Care Act (ACA), including covering the 10 essential health benefits. Pennie is also the only place for Pennsylvanians to receive financial savings to help lower the cost of coverage and care. Nine out of 10 Pennie customers currently qualify for financial savings.  

Pennie is here to help these impacted Pennsylvanians receive the quality coverage they deserve. Anyone seeking coverage can enroll through Pennie if they experience a Qualifying Life Event (QLE). Those specifically affected by the Benefytt Technologies settlement are eligible for the "exceptional circumstances" QLE. Once they are ready to enroll, they can simply call Pennie Customer Service at 1-844-844-8040 for assistance in opening their Special Enrollment Period. 

Pennie is here every step of the way. Pennie-certified assisters and brokers can help answer questions and guide customers through the entire process. This local, personalized expert assistance can be found at pennie.com/connect.  

More information on Pennie's Special Enrollment Period can be found at pennie.com or by calling Pennie Customer Service at 1-844-844-8040. Pennie's Open Enrollment Period is less than two months away, and runs from November 1, 2022, to January 15, 2023.  

The Pennsylvania Insurance Department (PID) and the Wolf Administration have prioritized making health care coverage affordable and easy to obtain. Through Pennie, customers have more options for coverage for themselves and their families than ever before. Pennsylvanians deserve access to comprehensive, quality health coverage, and PID continues its ongoing commitment to protecting and educating customers while fostering a competitive, solvent insurance market. 

The Insurance Department is also here to help. Customers looking to learn more about health insurance should visit the department's dedicated Health Insurance page. Pennsylvanians with insurance questions can contact the Insurance Department Consumer Services Bureau online or at 1-877-881-6388.