Michigan: Inflation Reduction Act extends HealthCare.Gov premium subsidies until at least 2025
Tue, 08/16/2022 - 5:40pm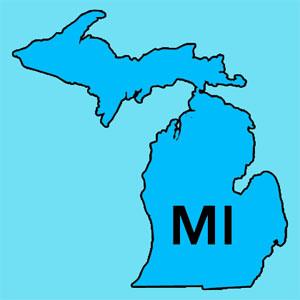 via the Michigan Dept. of Insurance & Financial Services:
(LANSING, MICH) Michigan Department of Insurance and Financial Services (DIFS) Director Anita Fox is applauding Congress and the Biden Administration for enacting the Inflation Reduction Act which, in part, will extend increased Health Insurance Marketplace premium subsidies for another three years. These subsidies, first expanded by the American Rescue Plan, have enabled 4 out of 5 enrolled Americans to find health insurance for less than $10 per month on HealthCare.gov. 

"Since the American Rescue Plan was passed, nearly 80% of enrolled Michiganders have qualified for premium tax credits to help them save money on their monthly health insurance premiums," said DIFS Director Fox. "I applaud the Biden Administration and Congress for extending these vitally important subsidies as part of the Inflation Reduction Act. Michiganders who need help understanding their health insurance options can call DIFS at 877-999-6442, Monday through Friday from 8 a.m. to 5 p.m."

Expanded premium tax subsidies for Marketplace health plans increased the amount of financial help available to those already eligible and extended subsidies to middle-income people, many of whom were previously unable to afford coverage. These subsidies were originally set to expire later this year, and in June, Governor Gretchen Whitmer called on Congress to continue the expanded subsidies. As part of the Inflation Reduction Act, which was signed into law today by President Joe Biden, these subsidies have been extended until at least 2025. 

Open enrollment for 2023 health insurance will run from November 1 through December 15, 2022. Michiganders can obtain coverage by visiting the Health Insurance Marketplace or by calling 800-318-2596 (TTY: 1-855-889-4325). During open enrollment, Michiganders will be able to choose from 233 health plans on the Marketplace, 59 more than last year. For the overall individual market, which includes off-Marketplace plans, 308 plans will be available, 52 more than last year.

For questions or concerns about health insurance coverage in Michigan, contact DIFS at 877-999-6442, Monday through Friday from 8 a.m. to 5 p.m. or visit Michigan.gov/HealthInsurance.