CBO finds Affordable Insulin Now Act would cost...nothing! (no, really!)
Wed, 03/30/2022 - 2:48pm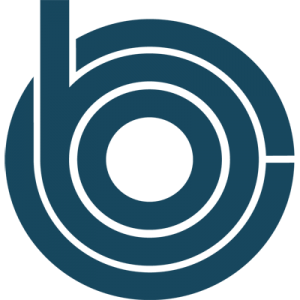 Since the collapse of the Build Back Better Act in the U.S. Senate last December (reminder: It passed the House but came to a screeching halt when all 50 Republican Senators along with conservative Democrat Joe Manchin refused to support it), Congressional Democrats have been quietly trying to put at least some of the pieces of the bill back together in an attempt to salvage something out of President Biden's signature social spending agenda.
Personally, I'm most focused on making the enhanced/expanded ACA subsidies under the American Rescue Plan (ARP) permanent, of course, which the Congressional Budget Office estimated would cost roughly $220 billion over 10 years to implement. If the ARP subsidies are allowed to expire (which would revert the ACA back to the original subsidy formula, including bringing back the hated "Subsidy Cliff"), over 13 million Americans would find their health insurance premiums jump by an average of over $700/year apiece, with some households seeing theirs skyrocket by as much as $17,000/year (that's not a typo).
One of the other provisions of BBB which some members of Congress are trying to save has been reintroduced as a standalone bill in both the House (H.R. 6833) and Senate (S.3700), the Affordable Insulin Now Act.
The AINA does two simple (but important) things:
H.R. 6833 would impose limits on private health insurance plans and plans offering coverage under Medicare Part D with respect to insulin products. Under the bill, Medicare beneficiaries would pay no more than $35 for each 30-day insulin prescription. Cost sharing for beneficiaries in private plans would be limited to the lesser of $35 or 25 percent of the plan's negotiated price for a 30-day prescription. In addition, plans would be required to offer first-dollar coverage of insulin, without any deductible. H.R. 6833 also would delay for one year the implementation of a rule affecting the treatment of pharmaceutical manufacturers' rebates in Medicare Part D and increase funding for the Medicare Improvement Fund.

H.R. 6833 would impose a private-sector mandate as defined in the Unfunded Mandates Reform Act (UMRA) by capping the amount that certain group and individual health insurance plans may require enrollees to pay out of pocket for insulin products. CBO estimates that the average annual cost to comply with the mandate would be $2 billion and would exceed the private-sector threshold established in UMRA ($170 million in 2021, adjusted annually for inflation).
In short, the AINA would impose a hard cap of no more than $35/month on insulin for all insured (whether privately or publicly) Americans...and pay for it via a one-year delay in implementing a drugmaker rebate rule.
According to the CBO, it would break out as follows:
Increased federal government spending: $6.57 billion over a decade
Increased federal government spending on the Medicare Improvement Fund: $9.04 billion over a decade
Reduction in federal government revenue: $4.79 billion over a decade
Total gross cost: $20.4 billion over a decade
Reduced federal spending due to the one-year Medicare Part D rebate moratorium: $20.4 billion over a decade
NET OVERALL 10-YEAR COST: $0.
In other words, it would cost over $20 billion, but the full amount is cancelled out by this one-year rebate rule delay. What's that about?
Well, according to Fierce Healthcare (from last summer):
The rebate rule was released under the Trump administration and sought to address Part D drug rebates that drugmakers offer to pharmacy benefit managers in exchange for participation on their formularies. Rebates had a safe harbor that provides protection from federal anti-kickback laws. The rule would get rid of this safe harbor and replace it with a new protection for discounts offered at the pharmacy counter.

Former Department of Health and Human Services Secretary Alex Azar touted the rule as a method to get rid of rebates, which he has called a kickback that drug makers are forced to give to PBMs and insurers.

But the rule was withdrawn in 2019 after concerns from the White House that it would raise Part D premiums for seniors. It was later resurrected in late 2020.

PBMs and insurers have fervently fought the regulation, pointing to a report from the Centers for Medicare & Medicaid Services actuaries that the rule would raise premiums by 19%.

While the Biden administration delayed implementation of the rule for another year, PBMs and insurers have asked Congress to fully nix it.

A report from the nonpartisan Congressional Budget Office projected that the rule would increase federal spending by $177 billion through 2029. The increase in spending would come from an increase in premiums and drugmakers implementing a chargeback system where they withhold some of the discounts they previously negotiated with payers, the report said.
Delaying this rule by one year wold apparently free up over $20 billion to be used for the $35 co-pay cap in the AINA.
Of course, the AINA isn't perfect; as many diabetes activists have noted, this would still leave uninsured Americans paying full price for insulin. The good news is that there's a movement in both the House and Senate to amend the bill to cap costs for them as well:
.@RepLloydDoggett amendment on the $35 monthly insulin cap (Rules meeting today at 1 PM) would cover the uninsured too, bill text says it'll cost $9B https://t.co/9wBtG8SNvE

— Zach Brennan (@ZacharyBrennan) March 30, 2022
I'm not entirely sure how that math works out, since over 90% of the U.S. population is insured; it seems to me that the insulin cap for the uninsured should only cost around 1/9th as much, or perhaps $2.3 billion or so, but whatever.
Sen. Schumer announced bipartisan effort cap insulin costs at $35 and provide coverage for uninsured
Sens. Collins and Shaheen are leading push
"I intend to put that bill on the floor as soon as possible after Easter recess," Schumer says

— Heather Caygle (@heatherscope) March 22, 2022
Stay tuned...the House vote is expected to happen tomorrow.
UPDATE: Well, the vote was today (Thursday 3/31) and it passed, thanks to virtually every Democratic House member voting for it. 193 Republicans voted against it.