Washington: @WAPlanFinder ends historic open enrollment w/record numbers
Fri, 02/04/2022 - 9:45am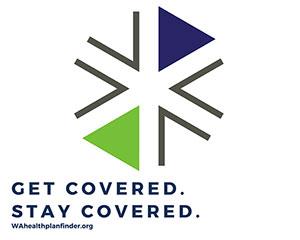 Washington State's ACA exchange, the WA Healthplanfinder, released their 2022 Open Enrollment Period (OEP) report yesterday:
240,000 Washingtonians signed up for coverage; Cascade Care enrollment more than doubled in year two

Washington Health Benefit Exchange (Exchange) released today its initial 2022 open enrollment data. A record 240,000 Washingtonians signed up for 2022 coverage through Washington Healthplanfinder, the state's online health insurance marketplace. This represents an increase of more than 6% over 2021.
The exact number was included in last week's announcement from the Centers for Medicare & Medicaid Services (CMS): 239,566 Qualified Health Plans (QHPs).
The 6% increase mention is actually a bit odd...according to the official OEP report from the Centers for Medicare & Medicaid Services (CMS), WA's 2021 OEP total was 222,731, so the 2022 total is actually up 7.6% year over year. I mean, that is "more than 6%" but...huh.
In addition, 73% of 2022 customers now receive some form of monthly savings on their health plan, up from 61% in 2021. The increase was driven by the American Rescue Plan Act (ARPA), which provided additional federal tax credits. As a result, 42% of Washington Healthplanfinder customers now pay less than $100 per month for their 2022 coverage and 46,000 pay less than $10 per month. This year's open enrollment period ran from Nov. 1, 2021, to Jan. 15, 2022.

"An unprecedented number of Washingtonians came to Washington Healthplanfinder during this year's open enrollment looking for coverage, and nearly 60,000 new customers gained coverage since ARPA was implemented in May,"  said Exchange CEO Pam MacEwan. "Increased savings also led to more interest in our state's new Cascade Care plans."

In their second year, Cascade Care plans, which offer lower deductibles, on average, and standard benefits and cost-sharing across carriers, proved more popular than ever. 80,000 customers signed up for a Cascade Care plan during this year's open enrollment, up from 35,000 in 2021. This included 8,500 people who chose a Cascade Select plan, the state's public option, a more than 300% increase over 2021. Cascade Care plans were introduced exclusively on Washington Healthplanfinder in 2021 following state legislation passed in 2019.
I've written about WA's "Cascade Care" program many times in the past. It's an important first step towards the much-ballyhooed "public option" that many (including myself) have been clamouring for for years now, but the actual implementation of WA's P.O. has been rocky to say the least. Still, it seems to be hanging in there for now, and it sounds like the modest improvements made for its 2nd year have had some success.
Over the past year, the Exchange has implemented several initiatives aimed at decreasing customers' monthly health care coverage costs. This includes implementation of a new state premium assistance program for employees of licensed child care facilities. The Exchange partnered with the Washington State Department of Children, Youth and Families and Yakima Neighborhood Health Services (an Exchange-certified Navigator organization) to reach out to these employees across the state. As a result, more than 2,000 employees of child care facilities have been newly connected with free or low-cost health care coverage through Washington Healthplanfinder.
Here's the actual OEP report itself; it's chock full of more demographic pie charts, bar graphs and stats than I can count. I may update this post with a few of the more noteworthy ones later today.