Minnesota: New Video Spreads Awareness about the Minnesota Insulin Safety Net Program
Wed, 01/26/2022 - 10:55am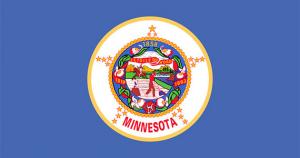 The mother of a Minneapolis man who died because he could not afford his Type 1 diabetes medication is asking Minnesotans with an urgent need for insulin to seek assistance through a state program that she helped champion.

In a new video called the "Alec Smith Story," Nicole Smith-Holt urges anyone struggling to afford their insulin to sign up for the Minnesota Insulin Safety Net Program. Her son Alec died in 2017 at the age of 26 from ketoacidosis after rationing his insulin to make it last longer.

"I encourage anyone who has diabetes and struggling to afford the medication to keep advocating for yourself,'" Smith-Holt said. "I don't want someone in an emergency like Alec was to be turned away at the pharmacy or start rationing their insulin. You have options."

In 2020, the Minnesota Legislature passed the Alec Smith Insulin Affordability Act, which Gov. Tim Walz signed into law. The Insulin Safety Net Program is made up of two parts: 1) The urgent need program for eligible Minnesotans to receive a once-per-year 30-day supply of insulin immediately at their pharmacy for no more than a $35 copay; and 2) The continuing need program for eligible Minnesotans to receive up to a year supply of insulin for no more than $50 per 90-day refill.

Since the program began, hundreds of Minnesotans have signed up to receive discounts on their insulin. The registration process is simple and straightforward and MNsure-certified navigators are available to help with the application process for the continuing need program.

In the video, Smith-Holt details her son's medical history and his struggles with affording medication after he aged out of her insurance coverage. When Alec was first diagnosed with Type 1 diabetes her family did not have a "true grasp of just how expensive insulin is," she said. At the time of his death, the bill for Alec's one-month supply of insulin was around $1,300.

"My hope is that anyone who can take advantage of this program does," said Smith-Holt. "Even though we lost Alec, it feels good for our family to know that because of his death, thousands of other people will live a long, happy, healthy life."

The video was produced by MNsure, the state's health insurance marketplace, as part of its efforts to create public awareness about the program and to encourage eligible Minnesotans to register. Information on eligibility requirements and the application process, commonly asked questions and finding a MNsure-certified navigator is available at MNinsulin.org.

The Minnesota Insulin Safety Net Program is implemented by MNsure and the Minnesota Board of Pharmacy.