UPDATE: FDA & CDC authorize and recommend Pfizer #COVID19 booster shot for 12 - 17 yr olds, shorten time to boost from 6 mo to 5 mo for all
Mon, 01/03/2022 - 10:28am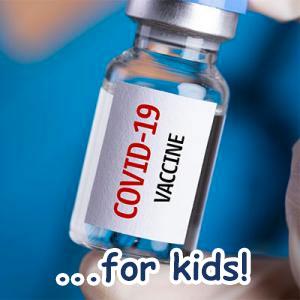 via Laurie McGinley of the Washington Post:
The Food and Drug Administration on Monday authorized booster shots of the Pfizer-BioNTech coronavirus vaccine for 12- to 15-year-olds, an effort to bolster protection as schools reopen amid a surge of infections caused by the omicron variant.

The agency also cleared booster shots for children 5 to 11 with compromised immune systems. And it said anyone eligible for a booster could get the shot five months after receiving the second Pfizer-BioNTech shot, down from six months.

The FDA actions are expected to be reviewed by the Centers for Disease Control and Prevention and its panel of outside vaccine advisers this week. Assuming the Advisory Committee on Immunization Practices, which is scheduled to meet Wednesday, signs off on the additional shots, CDC director Rochelle Walensky is expected to officially recommend them later that day.
UPDATE 1/06/22: As expected, Pfizer booster shots have been officially approved & recommended for all Americans 12 years old and up by the CDC as well:
CDC Expands Booster Shot Eligibility and Strengthens Recommendations for 12-17 Year Olds

Today, CDC  is endorsing the Advisory Committee on Immunization Practices' (ACIP) recommendation to expand eligibility of booster doses to those 12 to 15 years old. CDC now recommends that adolescents age 12 to 17 years old should receive a booster shot 5 months after their initial Pfizer-BioNTech vaccination series.

Data show that COVID-19 boosters help broaden and strengthen protection against Omicron and other SARS-CoV-2 variants. ACIP reviewed the available safety data following the administration of over 25 million vaccine doses in adolescents; COVID-19 vaccines are safe and effective.

At this time, only the Pfizer-BioNTech COVID-19 vaccine is authorized and recommended for adolescents aged 12-17.

The following is attributable to CDC Director, Dr. Rochelle Walensky

"It is critical that we protect our children and teens from COVID-19 infection and the complications of severe disease. Today, I endorsed ACIP's vote to expand eligibility and strengthen our recommendations for booster doses. We now recommend that all adolescents aged 12-17 years should receive a booster shot 5 months after their primary series. This booster dose will provide optimized protection against COVID-19 and the Omicron variant. I encourage all parents to keep their children up to date with CDC's COVID-19 vaccine recommendations."