Maine: @CoverME_gov enrolls 65K thru 12/25, up 8.8% y/y; you can still #GetCovered until January 15th!
Mon, 01/03/2022 - 11:07am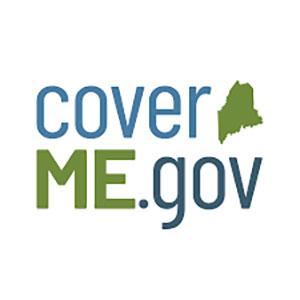 This just in via CoverME.gov, Maine's new state-based ACA exchange:
More Than 65,000 Maine People Choose Affordable Health Plans on CoverME.gov

Plan selections strongly outpace the previous Open Enrollment period with two weeks remaining; 80 percent of consumers qualify for financial help, with average monthly savings of $518

AUGUSTA— Governor Janet Mills announced today that 65,005 Maine people have selected plans for affordable health coverage in 2022 during the open enrollment period now underway on CoverME.gov, Maine's new state-run Health Insurance Marketplace, strongly outpacing activity during the prior open enrollment period.

The number of people with CoverME.gov plan selections from November 1 through December 25 for the 2022 Open Enrollment Period is nearly 10 percent higher than the total of 59,738 plan selections for the 2021 Open Enrollment Period that ended December 15, 2020, when Maine used the federal HealthCare.gov platform. This marks a new high for Marketplace plan selections in Maine since the state expanded MaineCare to cover low-income adults. Added together, people with CoverME.gov plan selections and the 89,251 Maine people currently covered through MaineCare expansion represent nearly 155,000 Maine people helped by these Affordable Care Act options.
Hmmm...65,005 is actually 8.8% higher than 59,738. Don't get me wrong, this is still an impressive year over year increase, but "nearly 10%" is pushing it a bit.
Having said that, Maine still has two more weeks left for people to enroll, so the final 2022 total could indeed end up more than 10% higher than last year when the dust settles.
This year, additional federal financial assistance available through the American Rescue Plan makes Marketplace coverage more affordable than ever. Currently, 80 percent of consumers who have selected plans qualified for financial assistance, representing average savings of $518 per month, or a yearly average savings of $6,216. Even those who were not eligible in the past can likely get assistance to lower monthly premiums and other out-of-pocket costs. This assistance will continue to be available in 2022.

The transition to the State-based Marketplace has allowed Maine to extend the Open Enrollment Period. At the direction of Governor Mills, this year, consumers have an extra month, until January 15, 2022, to enroll in 2022 health coverage. Consumers must enroll by January 15 for coverage that takes effect on February 1. After January 15, consumers will have to wait until the next Open Enrollment Period in the fall, unless they experience a life change that makes them eligible for a Special Enrollment Period, such as moving or having a baby.