New York: @NYStateofHealth Promotes Affordable Health Coverage at Winter Farmers Markets Across the State
Wed, 12/29/2021 - 6:08pm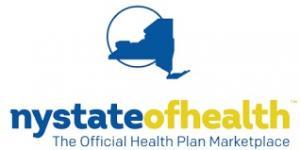 Certified Enrollment Assistors Will Be On-site at Select Farmers Markets During 2022 Open Enrollment Period
Expanded financial help available for 2022 health plans

ALBANY, N.Y. (December 27, 2021) – NY State of Health, the state's official health plan Marketplace, today announced it is once again partnering with the New York State Department of Agriculture and Markets in an effort to educate shoppers at farmers markets throughout New York State about low-cost, high quality health coverage during the 2022 Open Enrollment Period. Certified Enrollment Assistors will be on-site at various markets from January 1 through January 31, 2022.

"This partnership with the NY State Department of Agriculture and Markets and local farmers markets provides us the opportunity to reach consumers in locations that are convenient for them to promote the quality, affordable health coverage options available through the Marketplace," said NY State of Health Executive Director Danielle Holahan. "Our enrollment assistors will be available to discuss with consumers the ongoing availability of increased financial assistance for those who qualify."

Details on which winter farmers market locations will have NY State of Health Assistors on site are included here. All of these farmers markets accept SNAP/EBT or FreshConnect Checks from SNAP/EBT users.

State Agriculture Commissioner Richard A. Ball said, "We are proud to partner with the NYS Department of Health in an effort to reach New Yorkers in need of health care. Our farmers' markets provide a great venue for opportunities for enrollment, allowing shoppers to learn more about the importance of coverage through the Marketplace while purchasing healthy, local foods."

American Rescue Plan Act tax credits remain available throughout 2022 to help New Yorkers pay for health insurance. This enhanced financial assistance may lower the cost of premiums for current and new enrollees, including higher-income individuals for the first time. In 2021, over 60 percent of QHP enrollees qualified for financial assistance.

All health plans offered through NY State of Health cover preventive care, such as routine doctor visits and screenings, at no additional cost. In addition to QHPs, NY State of Health offers eligible New Yorkers the opportunity to enroll into the Essential Plan, Medicaid or Child Health Plus, available year-round.

Consumers can enroll in a health plan by:

Logging onto the website at nystateofhealth.ny.gov
Meeting with an in-person assistor. Find an assistor here.
By calling the Customer Service Center at 1-855-355-5777 which is open:

Monday to Friday from 8:00 a.m. – 8:00 p.m.
Saturdays from 9:00 a.m. – 1:00 p.m.

Extended customer service hours during the 2022 Open Enrollment Period are as follows:

Saturday, January 15, 2022, 9:00 am - 4:00 p.m.
Saturday January 29, 2022, 9:00 am- 4:00 pm.

Important Enrollment Deadlines:

Enroll by January 15 for coverage effective February 1, 2022.
Enroll between January 16 and January 31 for coverage effective March 1, 2022
2022 Open Enrollment ends on January 31, 2022.

For enrollment reminders and updates, consumers may opt in for text messages from NY State of Health by texting 'START' to 1-866-988-0327, on their NY State of Health online account or with a Certified Enrollment Assistor. Learn about Terms of service here.