New York: @NYStateofHealth announces over 180K QHP selections to date; urges residents to #GetCovered by January 31st!
Fri, 12/17/2021 - 9:48am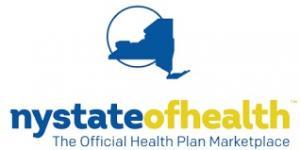 Press Release: NY State of Health Announces Enrollment Continues to Climb as Coverage Deadline Approaches

ALBANY, N.Y. (December 14, 2021) - NY State of Health, the state's official health plan Marketplace, today announced as the December 15 deadline nears, enrollment in Qualified Health Plans is increasing at a steady clip. To date, more than 180,000 New Yorkers have enrolled in a Qualified Health Plan since the start of the Open Enrollment Period on November 16, 2021. Consumers must enroll by December 15, 2021 for health coverage beginning January 1, 2022.
Last year, according to the official CMS Public Use File, NY State of Health had enrolled 184,809 people in QHPs as of 12/13/20. The press release above doesn't give a specific number, just "more than 180,000" so it's safe to assume that total QHP enrollment is roughly even year over year. This would normally be a bit disappointing except that New York has far more low-income residents who enroll in the ACA-created Essential Plan as well, which is likely scooping up a lot more people this year. The press release doesn't mention that number, however, since EP enrollment is year-round while the press release is focusing on QHPs, which are under a deadline.
"As the December 15 deadline for January coverage approaches, the time for New Yorkers to act is now," said NY State of Health Executive Director, Danielle Holahan. "The cost of coverage has never been lower and as the pandemic continues, maintaining high quality health coverage has never been more important."

Website traffic remains strong leading up to the December 15 deadline with nearly 475,000 page views and over 41,000 website users per day on the NY State of Health website. In addition, average weekly call volume is up more than 25 percent with over 225,000 calls answered by Customer Service since the start of the Open Enrollment Period. Website and call volumes are expected to increase as the December 15 deadline approaches.

Thanks to the American Rescue Plan, more financial help continues to be available to more New Yorkers in 2022 than ever before. The American Rescue Plan offers expanded tax credits to help consumers lower their premiums. A third of New Yorkers enrolled in Qualified Health Plans pay $100 or less per month for coverage after ARPA tax credits. Consumers can estimate their premium costs after the American Rescue Plan Act's enhanced federal tax credits through the NY State of Health premium estimator tool available here.

New Yorkers can enroll in a health plan by:

Visiting nystateofhealth.ny.gov
Contacting a certified enrollment assistor
Calling the Customer Service Center at 1-855-355-5777 which is open:

Monday to Friday from 8:00 a.m. – 8:00 p.m.
Saturdays from 9:00 a.m. – 1:00 p.m.

Extended customer service hours during the 2022 Open Enrollment Period are as follows:

Wednesday, December 15, 2021, 8:00 am – 10:00 p.m.

Open Enrollment in a Qualified Health Plan continues through January 31, 2022. Enrollment in the Essential Plan, Medicaid and Child Health Plus is open all year.