Minnesota: @MNsure enrolls 125.5K in #ACA plans to date; up 10.7% y/y!
Thu, 12/16/2021 - 12:30pm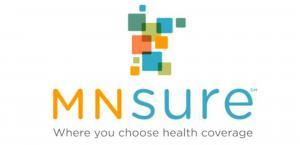 MNsure Reports Record Sign-ups Since Open Enrollment's Start

ST. PAUL, Minn.—Today, MNsure reports that over 125,500 Minnesotans have signed up for comprehensive, affordable private health coverage through the state's health insurance marketplace since the start of the current open enrollment period on November 1.

Minnesota's open enrollment period runs through January 15, 2022. Consumers who select plans by January 15 will have coverage starting February 1, 2022.

"The COVID-19 pandemic continues to highlight the importance of comprehensive health insurance for families and individuals across the state," said MNsure CEO Nate Clark. "We're pleased that thousands of Minnesotans are using MNsure to sign up for coverage that gives them access to essential benefits like preventive and emergency care, which can protect them from potentially high, unexpected medical costs."

125,507 sign-ups for qualified health plans (QHPs) in the first six weeks of open enrollment is a new record for MNsure and represents an increase of more than 10% compared to the same time last year.

Total QHP sign-ups for November 1 – December 15:

Plan year 2022: 125,507
Plan year 2021: 113,385
Plan year 2020: 112,468
It's actually up 10.7% vs. the same date last year. The press release doesn't break out new vs. renewing enrollees, though I assume that will be forthcoming.
Minnesotans shopping for health insurance can use MNsure's online plan comparison tool to compare health and dental plans and see if they are eligible for advanced premium tax credits (APTC) to lower the cost of monthly premiums available only through MNsure. More Minnesotans than ever before – 58% of MNsure enrollees – are accessing APTC thanks to expanded eligibility due to the federal American Rescue Plan Act.

"Health insurance can give you the peace of mind to know that you're covered when things don't go as planned," added Mr. Clark. "While the deadline for coverage beginning January 1 has passed, you still have time to sign up for health insurance that starts on February 1. Don't miss out on knowing you're covered when it matters."

To find free help with an application from a MNsure-certified broker or navigator in their community, Minnesotans can search the Assister Directory or view upcoming enrollment events online. They can also contact MNsure representatives directly through the MNsure Contact Center at 651-539-2099 (855-366-7873 outside the Twin Cities). Hours of operation are available online.

MNsure is Minnesota's health insurance marketplace where individuals and families can shop, compare and choose health insurance coverage that meets their needs. MNsure is the only place you can apply for financial help to lower the cost of your monthly insurance premium and out-of-pocket costs. Most Minnesotans who enroll through MNsure qualify for financial help.