New York: @NYStateofHealth Partners w/NY Public Libraries During Open Enrollment
Thu, 12/02/2021 - 1:10pm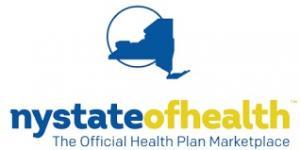 Certified Enrollment Assistors will be On Site at Libraries Across NYC to Help New Yorkers Enroll in Quality, Affordable Health Coverage

ALBANY, N.Y. (December 02, 2021) – NY State of Health, the state's official health plan Marketplace, today announced that NY State of Health Certified Enrollment Assistors will be available at NY Public Libraries across New York City to educate New Yorkers about enrolling in quality, affordable health coverage. Certified Enrollment Assistors can provide in person assistance at more than 10 libraries throughout December and January to answer questions, make appointments and help with enrollment. Details are available here.

"Through this partnership, library patrons throughout New York City can enroll in health plans on site, making signups easy and convenient," said NY State of Health Executive Director Danielle Holahan. "This is an opportunity for us to reach New Yorkers in areas with higher uninsured rates during the 2022 Open Enrollment Period."

Below are important dates to keep in mind for 2022 enrollment when applying for health coverage through the Marketplace.

2022 Open Enrollment and Renewals for Qualified Health Plans:

December 15, 2021 is the deadline to enroll for coverage effective January 1, 2022.
Enroll between December 16 and January 15 for coverage effective February 1, 2022.
Enroll between January 16 and January 31 for coverage effective March 1, 2022
2022 Open Enrollment ends on January 31, 2022.

Year-round Enrollment:

Essential Plan, Medicaid and Child Health Plus

Enrollment Assistors will also educate consumers about the availability of expanded federal financial help through the American Rescue Plan Act. They will offer valuable information and assistance to current and new enrollees who qualify, including higher-income New Yorkers who may be eligible for the first time.

All health plans offered through NY State of Health cover preventive care, such as routine doctor visits and screenings, at no additional cost. For more information about Marketplace health plans and enrolling in coverage, visit: nystateofhealth.ny.gov. The Essential Plan now offers comprehensive benefits with $0 premium, no deductible, and all plans include vision and dental coverage for all enrollees.