Maine: @CoverME_gov enrolls 8,300 in first 2 weeks
Thu, 12/02/2021 - 12:09pm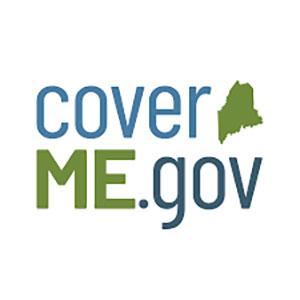 Whoops! This is a couple of weeks out of date, but I figured I should still post it for completeness:
Maine DHHS Releases First CoverME.gov Open Enrollment Snapshot

AUGUSTA— The Maine Department of Health and Human Services (DHHS) Office of the Health Insurance Marketplace (OHIM) announced today that 8,278 Mainers have selected plans for affordable health coverage in 2022 through CoverME.gov, Maine's new Health Insurance Marketplace, during the first two weeks of Open Enrollment from November 1-13. This includes 862 new and 7,416 returning consumers.

At CoverME.gov, Maine people can compare plans, apply for financial assistance, and enroll in a 2022 health plan.

"We are encouraged that, in less than two weeks, more than 8,000 Maine people shopped for and selected affordable, quality health plans through CoverME.gov for 2022," said Health and Human Services Commissioner Jeanne Lambrew. "As open enrollment continues through January 15, 2022, we urge anyone in need of health insurance to visit CoverME.gov to check out options and sign up for a plan. Coverage is more important and affordable than ever."

Plan selections provide a snapshot of activity by new consumers and returning consumers who are renewing a plan for 2022. "Plan selections" become "enrollees" once they have paid their first monthly premium to complete enrollment and begin coverage. The numbers are subject to change since consumers may modify or cancel plans after their initial selection. OHIM will report plan selections every two weeks during open enrollment on CoverME.gov.

OHIM has launched a comprehensive marketing campaign to raise awareness of Maine consumers' options for coverage through the Marketplace, including social and digital media, ads on buses, bus shelters, diner placemats, TV and radio ads that begin airing statewide this week, and outreach to previously underserved populations including Maine's immigrant communities.

Since the start of Open Enrollment on Monday, November 1 until November 13, 26,724 Maine people have visited CoverME.gov. The Consumer Assistance Center has received 9,549 calls and chats. 10,276 people have used the Plan Compare tool on CoverME.gov, which allows users to get information about eligibility for financial assistance and evaluate plan options prior to starting an application.

The enrollment deadline for coverage beginning January 1, 2022, is December 15, 2021. New this year, at the direction of Governor Mills, CoverME.gov gives Maine residents an extra month of Open Enrollment, through January 15, 2022, to sign up for coverage.

This year, Maine people can take advantage of additional federal financial assistance that makes coverage more affordable than ever. More than 80 percent of people shopping at CoverME.gov qualify for help paying for health insurance. With extra assistance from the American Rescue Plan, nearly 25 percent of consumers in Maine enrolled in a plan in 2021 with a monthly premium of $10 or less. This assistance will continue to be available in 2022. Even those who were not eligible in the past can likely get assistance to lower monthly premiums and other out-of-pocket costs.

Health plans offered on CoverME.gov provide quality, comprehensive private coverage that will protect consumers if they have an accident or major illness and support preventive screenings and visits. Free enrollment help is available to help consumers find the plan that meets their needs and budget. This year, 71 health plans are being offered through CoverME.gov. For information, visit coverme.gov/localhelp or call (866) 636-0355/TTY 711 (for languages other than English, choose option 4).

As in previous years, those who already have a Marketplace plan will be automatically re-enrolled in their current plan or the most similar offering from their health insurance carrier. However, consumers are encouraged to visit CoverME.gov to check out new plans and update their family and income information, as new financial assistance is available that may offer more affordable coverage that best meets their needs.

People who apply through CoverME.gov who are eligible for MaineCare will have their application sent to MaineCare for review. Eligible Maine people can enroll in MaineCare at any time of year.