Washington: @WAPlanFinder launches 2022 #ACA Open Enrollment Period
Mon, 11/01/2021 - 12:00am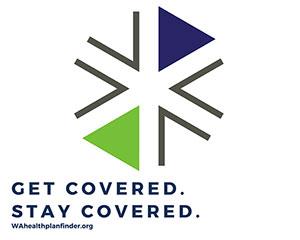 via the Washington HealthPlanFinder:
More Options, Expanded Savings Available Now During Washington Healthplanfinder's 2021 Open Enrollment Period

Beginning Monday, Nov. 1, Washingtonians seeking health coverage can shop, compare and sign up by visiting Washington Healthplanfinder, the state's online health insurance marketplace. The annual open enrollment period allows all new and existing customers a chance to sign up or change health plans for the upcoming year.

"As our communities begin to emerge from the COVID-19 pandemic, we know Washingtonians are looking toward the future," said Exchange Chief Executive Officer, Pam MacEwan. "The security of health care coverage is an important part of the way forward for Washington. We encourage anyone looking for coverage to come take advantage of new options and more savings than ever before."

Many of the new savings have come from the passage of the American Rescue Plan Act. The new federal law expanded premium tax credits for many Washington Healthplanfinder customers. Nearly 80% of customers now receive a subsidy which helps cover their monthly premium costs. The average subsidy amount, which is determined by household income and other factors, is $400 per month, and nearly half of all Washington Healthplanfinder customers pay less than $100 per month for coverage.

For those seeking coverage beginning Jan. 1, customers need to enroll in a plan by Dec. 15. Those who enroll after that deadline and before Jan. 15 will have a coverage start date of Feb. 1.

"Because there are new plans and new savings available this year, we encourage customers to shop around for the best health plan that fits their life and goals," adds MacEwan. "With expanded savings, renewing customers may be able to find a plan with better coverage and benefits for the same price or lower."

Some of the easiest options to compare are Cascade Care plans, which take the guesswork out of plan selection by offering the same benefits and cost-sharing across carriers within each metal level so that customers can distinguish plans based on premium, quality, and customer service. Cascade Care plans feature deductibles that are on average $1,000 less than non-standardized plans, and they cover more services prior to meeting a deductible, including primary care visits, mental health services, and generic drugs. Cascade Care plans are available in every Washington county, from every carrier on Washington Healthplanfinder.

Washington Healthplanfinder offers a wide range of resources to help people navigate their coverage options – including in-person enrollment centers, video call or phone assistance, and the WAPlanfinder Mobile App. Anyone requiring help signing up for coverage through Washington Healthplanfinder may contact the Customer Support Center at 1-855-923-4633; TTY: 855-627-9604. Customers can also contact an Exchange certified Navigator, Broker, or Enrollment center who can answer insurance questions and help with enrollment. Free help from local experts is accessible via the WAPlanfinder App or by visiting wahealthplanfinder.org.

During open enrollment the Customer Support Center will be open and ready to receive calls from 7:30 a.m. – 7:00 p.m. Monday – Friday. The Customer Support Center is closed on weekends and holidays except for extended hours on the following days:

Thursday, Nov. 11 (Veteran's Day) open 7:30 a.m. – 7:00 p.m.
Wednesday, Dec. 15 (last day to enroll for coverage beginning Jan. 1) open 7:30 a.m. – 11:59 p.m.
Saturday, Jan. 15 (last day of open enrollment) open 10:00 a.m. – 2:30 p.m.

Reminders: Enrollment is offered year-round to individuals and families through Washington Apple Health (Medicaid). Customers enrolled in Apple Health will receive a notice of 60 days before the month they enrolled in or renewed their coverage last year.