Michigan: Dept. of Insurance & Financial Services issues cease & desist order to Aliera, Sharity, and Ensurian Sharing Ministries
Thu, 08/19/2021 - 4:55pm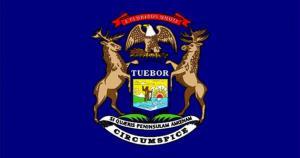 via the Michigan Dept. of Insurance & Financial Services:
DIFS Files Cease and Desist Order Against Health Care Sharing Ministry, Connected Businesses Operating in Michigan

(LANSING, MICH) The Michigan Department of Insurance and Financial Services (DIFS) has issued a cease-and-desist order against a healthcare sharing ministry and two connected companies for allegedly acting in violation of the Michigan Insurance Code.

"Health care sharing ministries can have a role in fostering the health, fellowship, and sense of community for individuals of faith, but they must follow the requirements of the law," said DIFS Director Anita Fox. "The DIFS investigation showed that the companies under this cease-and-desist order are essentially operating as unlicensed health insurance companies, in violation of the Insurance Code."

Though not considered health insurance under the Michigan Insurance Code, health care sharing ministries (HCSMs) are legal in Michigan under the Health Care Sharing Ministries Freedom to Share Act. They can provide assistance for individuals if certain requirements are followed, including collecting voluntary contributions from individuals who share a similar faith with no assumption of risk or promise to pay from the ministry to its participants. Plans that violate these terms may be considered health insurance companies and, if they are not properly licensed, they may be subject to action under the Michigan Insurance Code including a cease-and-desist order and possible fines.

The DIFS cease-and-desist order alleges that Aliera Companies is in violation of the law by marketing and selling memberships in a for-profit risk-transferring entity. Further, the order states that Aliera maintains direct control of two additional entities, Sharity Ministries and Ensurian Agency, and that all three entities broadly market HCSM plans to individuals and charge monthly premiums, which vary depending on age and health. Further, membership in the plans can be cancelled if a member chooses not to make their purportedly optional payments, a requirement that effectively makes the payments mandatory and violates Michigan's HCSM requirements.
Hmmmm...Aliera...Aliera...why does that name ring a bell?
Oh, yeah:
5/13/19: Washington State: Insurance Commissioner pulls plug on fraudulent "healthcare sharing ministries"
Insurance Commissioner Mike Kreidler today ordered Aliera Healthcare, Inc. (Aliera) and Trinity Healthshare, Inc. (Trinity), both of Delaware, to immediately stop selling health insurance illegally in Washington state and engaging in deceptive business practices.
5/14/19: New Hampshire: Second state issues warning about "Sharing Ministry" scam
As a result of a recent Georgia court order, the New Hampshire Insurance Department is advising consumers that Aliera, a company that markets itself as a health care sharing ministry, may be operating illegally in New Hampshire.

In the past, Aliera acted as a plan administrator to Unity Healthshare, which is a qualified health care sharing ministry. In a recent letter, Unity Healthshare members were notified about a pending legal action in the Superior Court of Fulton County, Georgia between Aliera and Unity Healthshare. It includes a court order which made findings about Aliera, Unity, and certain individuals involved with Aliera's operations.
12/06/19: California: Down the Rabbit Hole of "Short-Term Plans" & Health Care Sharing Ministries
So...what's going on? Is Health for California Insurance Center blatantly violating the new law?

Well...not quite. Let's take a look. First, the caveat at the lower-right corner says this:

Note: Aliera Healthcare is a Health Sharing Plan and is not offered through Covered California.

A "Health Sharing Plan"? Hmmmm....
2/18/20: Colorado: Special Enrollment Period for Trinity Healthshare Victims thru 3/16
The Colorado Division of Insurance, part of the Department of Regulatory Agencies, issued cease and desist orders for Trinity Healthshare and Aliera Healthcare. Trinity represents itself as a health care sharing ministry. Aliera is the administrator, marketer and program manager for Trinity.

The DOI has received a number of complaints from consumers regarding these companies and is concerned that the companies may be using misleading marketing practices. The DOI orders require the companies to immediately cease and desist conducting insurance business in Colorado.
12/4/19: These 2 companies have been told to stop selling products in CT
Connecticut Insurance Commissioner Andrew Mais told two companies Tuesday that they need to stop selling their product in Connecticut.

That's because the product they are selling is not health insurance. Instead, they're selling a health care sharing ministry.

Mais filed cease-and-desist orders Tuesday against Aliera Companies, Inc. and Trinity Healthshare, Inc., accusing the companies of marketing their products as health insurance.
4/20/20: Missouri Lawsuit: Christian Ministries Aliera, Trinity Healthshare Pushed Deceptive Plans
A Christian health care sharing ministry sold "inherently unfair and deceptive health plans" to Missouri residents and failed to provide them with coverage, a class action lawsuit alleges.

The federal lawsuit against Aliera Companies and Trinity Healthshare comes as millions of people who are unable to afford private insurance are attracted to the low prices offered by health care sharing ministries, KCUR-FM reports.
10/20/20: Christian Group's Insurance Plan Called a Fraud by New York
New York accused an Amish church's former cost-sharing partner on Tuesday of running an illegal insurance business that shortchanged some 40,000 enrollees who expected comprehensive health care plans.

Brought by the state's Financial Services Department, the 24-page charging papers accuse Trinity Healthshare of illegally selling insurance while holding itself out as an HCSM, or health care sharing ministry, to evade insurance regulation. Aliera, the for-profit entity that markets the plans, was founded by Shelley Steele and Timothy Moses in 2015 — about a decade after Moses was convicted of securities fraud in connection to another business.

HCSMs are meant to let religious communities pool money to pay members' health care costs, and Aliera, in its earliest form, had partnered with the purported HCSM arm of the Gospel Light Mennonite Church.
12/24/20: New Jersey: Trinity/Aliera Scammers Strike Again: Insurance Dept. Warns Residents To Dodge #JunkPlans/#ShortAssPlans
TRENTON — New Jersey Department of Banking and Insurance Commissioner Marlene Caride today urged residents shopping for health insurance this open enrollment period to be aware of health plans with limited coverage that – unlike the health plans available at Get Covered New Jersey, the state's official health insurance Marketplace – do not cover basic services and pre-existing conditions.

The warning comes as the department took action today against Aliera Companies and its subsidiary, Trinity Healthshare, for using deceptive practices and misleading consumers into purchasing plans that were being sold illegally in the state and did not cover the services consumers expected. In some cases, consumers only realized they were enrolled in a plan without comprehensive coverage when they were denied coverage for a health care service.
Aliera hasn't spread to new states quite as quickly as COVID-19, but they sure seem to be trying...
Back to the Michigan press release:
The Order alleges that the three entities take advantage of the Health Care Sharing Ministries Freedom to Share Act to operate as unlicensed insurers in Michigan and thereby avoid both state and federal insurance regulations. Under the Order, Aliera, Sharity, and Ensurian will have 30 calendar days after the service of the Order to contest it by requesting a hearing on the allegations. The alleged actions may carry civil fines of up to $50,000 and restitution paid to those affected by the purported HCSMs.
Avoid. Sharing. Ministries.