New York: Over 111,000 additional QHP & EP enrollees since January; over 140,000 benefitting from expanded #ARP subsidies. #GetCovered today!
Tue, 07/20/2021 - 2:42pm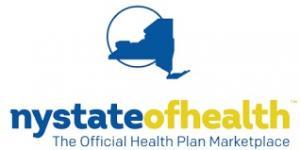 Press Release: NY State of Health Enrollment Continues to Climb, More New Yorkers than Ever Benefitting from Affordable Health Coverage; New Yorkers Save Money on Health Coverage with American Rescue Plan Enhanced Tax Credits

111,000 New Yorkers have Enrolled in Essential Plan or Qualified Health Plan Coverage Since January 
140,000 Current and New Enrollees are Benefitting from American Rescue Plan Tax Credits 

ALBANY, N.Y. (July 16, 2021) – NY State of Health, the state's official health plan Marketplace, today announced that more than 111,000 New Yorkers have newly enrolled in Qualified Health Plan (QHP) or Essential Plan coverage since January out of the 600,000 new enrollments across all state-based marketplaces recently announced by the Centers for Medicare & Medicaid Services (CMS). In addition, since March 31, 2021, when NY State of Health implemented the American Rescue Plan Act insurance provisions, more than 140,000 New Yorkers are benefitting from the increased financial assistance available. Of these 140,000 enrollees, 121,000 are low or moderate income (below 400 percent of the federal poverty level) and 18,000 are higher income (above 400 percent of the federal poverty level), who are eligible for the federal tax credits for the first time.  

The CMS release comes on the heels of Governor Cuomo's recent announcement that NY State of Health reached a milestone of six million new enrollments this past June. It also provides further confirmation that New Yorkers recognize the need for quality, affordable health coverage and an increasing number of New Yorkers continue to enroll in comprehensive health coverage with significantly lower premiums. 

"With these enhanced federal tax credits, the cost of coverage available through NY State of Health is the lowest it has been in recent years. Anyone who needs health insurance should apply today," said NY State of Health Deputy Director Danielle Holahan.  

Health insurance through the Marketplace includes Medicaid, Essential Plan, Child Health Plus and Qualified Health Plans.  Individuals with low and moderate incomes (income up to $51,040 for an individual and $104,800 for a family of four) who were previously eligible for tax credits are now eligible for higher tax credits. Higher-income individuals and families (individuals earning more than $51,040 and a family of four earning more than $104,800) are now eligible for the federal tax credits for the first time.  

New consumers can apply for coverage online, by phone at 1-855-355-5777 or by connecting with a free enrollment assistor.  Current enrollees can also make changes by logging into their NY State of Health Account. 

Read more about how NY State of Health enrollees benefit from the American Rescue Plan.
They don't break out the 111,000 between QHPs and Essential Plan enrollees. Assuming the ratio is similar to what it was during Open Enrollment, it should be something like 22,000 QHPs and 89,000 EPs, not that it matters all that much. Assuming the "600K" figure mentioned by CMS last week does include NY's Essential Plan (as well as Minnesota's BHP program), that suggests the QHP tally across all 15 state-based exchanges is more like 500,000, which is still pretty good.