Minnesota: @MNsure buries the lede: Off-exchange enrollees can work w/their insurer to move to on-exchange, subsidized coverage WITHOUT having their deductibles reset!
Mon, 05/24/2021 - 12:42pm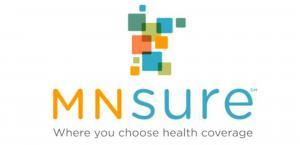 New benefits make health insurance more affordable for more Minnesotans

MNsure enrollees are saving almost 20% each month on health insurance plans

ST. PAUL, Minn.—Minnesotans purchasing health insurance through MNsure are seeing increased savings thanks to recent changes to the Affordable Care Act made through the American Rescue Plan. MNsure is reminding Minnesotans in need of health insurance that they can sign up for coverage today through July 16 through the marketplace's special enrollment period.

"The new and expanded financial help available only through MNsure can help lower the cost of health insurance by hundreds or even thousands of dollars a year for Minnesota families," said MNsure CEO Nate Clark. "On average, Minnesotans who already have a plan through MNsure are seeing their monthly premiums reduced by almost 20%, which means you can have the peace of mind that comes with having health insurance, while keeping more money in your pocket."

Premiums will be lower for most people who are currently enrolled through MNsure. Minnesotans who already receive tax credits through MNsure are already seeing the increased savings on their monthly premiums. Minnesotans with household incomes that were previously too high to get financial help (such as individuals earning more than $51,040 a year or families of four earning more than $104,800 a year), will receive their new benefits this summer.

These new savings mean that most Minnesotans can find private insurance coverage through MNsure for less than $175 per month. Minnesotans who qualified for tax credits before the expansion (such as individuals earning up to $51,040 a year or families of four earning up to $104,800 a year) can typically find a plan under $70 per person. Visit MNsure.org to get an estimate of potential savings on comprehensive health insurance.
They sort of buried the lede here, in my opinion:
"If you're uninsured or covered through a health insurance plan outside of MNsure, come check out your options and see what you can save. Most Minnesotans who purchased eligible individual or family coverage directly through BlueCross BlueShield MN, HealthPartners, Medica or Quartz can work with their insurer to see if they can move to a MNsure plan without losing the dollars already paid toward their 2021 deductibles and out-of-pocket maximums," said Clark. "If you're not sure where to start, we have a statewide network of certified brokers and navigators to help walk you through the steps to enroll. Visit MNsure.org and click on Find Free Help on our homepage."
Note the wording of this statement--they aren't guaranteeing that off-exchange enrollees can make the switch without resetting their deductibles/OOP, they're just saying that you can probably do so. It sounds like it depends on the carrier and the plan you're enrolled in.
While Minnesotans who are not currently enrolled in a plan through MNsure, including those who are uninsured, have until July 16 to enroll in coverage, MNsure encourages consumers not to wait. These savings are only available through MNsure, so the sooner Minnesotans enroll through MNsure, the sooner they will see savings. Minnesotans who enroll by May 31 will have coverage beginning on June 1.

Read our FAQ to learn more about the new benefits and how to enroll.

Get free help from an assister

MNsure's statewide network of expert assisters can help Minnesotans apply and enroll, free of charge. You can also get online help to access frequently requested services.

The MNsure Contact Center is open 8 a.m. to 4 p.m. Monday-Friday at 651-539-2099 (855-366-7873 outside the Twin Cities).

MNsure is Minnesota's health insurance marketplace where individuals and families can shop, compare and choose health insurance coverage that meets their needs. MNsure is the only place you can apply for financial help to lower the cost of your monthly insurance premium and out-of-pocket costs. Most Minnesotans who enroll through MNsure qualify for financial help.