Vermont: @VTHealthConnect confirms #COVID19 Enrollment Period, releases 2021 Enrollment Report
Wed, 02/10/2021 - 6:05pm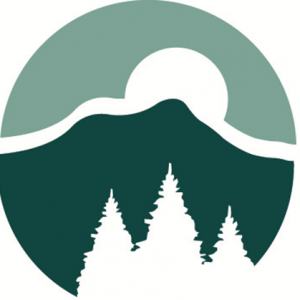 I just received confirmation from Vermont Health Connect that they're joining nearly every other state in offering an official COVID-19 Special Enrollment Period...with a few caveats:
Special Enrollment Period for Uninsured Vermonters Opens February 16, 2021

Waterbury, VT— In alignment with the Federal initiative, the State of Vermont is re-opening a special enrollment period on February 16, 2021 to offer Vermonters who do not currently have health insurance an opportunity to enroll in a qualified health plan and receive premium and cost-sharing assistance, if eligible. Intended to facilitate access to health insurance, the special enrollment period is being implemented in partnership with qualified health plan issuers, Blue Cross and Blue Shield of Vermont, MVP Health Care, and Northeast Delta Dental. To enroll, Vermonters should call the Customer Support Center at 1-855-899- 9600 Monday through Friday, 8:00AM – 4:30PM.

"The State of Vermont believes that this special enrollment period is necessary to support uninsured Vermonters who are not eligible for Medicaid in accessing health insurance as the COVID-19 pandemic continues," said Secretary Michael K. Smith.

Commissioner Cory Gustafson emphasized, "Vermonters who have lost health insurance through their jobs may now be eligible for Medicaid, and our Customer Support Center is ready to provide assistance. Vermonters can apply for Vermont Medicaid at any time. Enrollment opportunities for qualified health plans are more limited, so we are opening this special enrollment period and urge uninsured Vermonters to sign up."

The special enrollment period is for a limited period of time, available from February 16, 2021 – May 14, 2021. Enrollment must occur through the State's Customer Support Center (1-855-899-9600) and cannot happen online. The Customer Support Center is open Monday through Friday from 8:00AM to 4:30PM and will be closed on State and Federal holidays.
To summarize:
Vermont's COVID Enrollment Period will start 1 day later (2/16) & end 1 day earlier (5/14) than the federal one;
Only Vermont residents who are currently uninsured will be eligible for this SEP;
Unlike most states, VT residents must enroll by calling the support center, not via the website; and
They can only enroll during regular weekday business hours (M - F, 8am - 4:30pm)
Separately, VT Health Connect just released their 2021 Open Enrollment Report. Total Covered Lives as of January totalled 24,215 people, which is down 7.4% year over year vs. the 26,143 reported during the 2020 Open Enrollment Perod (OEP).
However, it's important to note that "Covered Lives" descriptor. Remember, not everyone who selects a Qualified Health Plan (QHP) via an ACA exchange actually pays their first monthly premium; nationally, around 10% either don't pay at all or are terminated before they even start coverage for some other reason (legal residency issues, last-minute cancellations, etc.) and are thus never actually effectuated.
According to the official CMS Public Use File, 27,335 Vermont residents selected QHPs during the 2020 OEP, which means around 95.6% of VT residents actually ended up in effectuated policies for January 2020. Assuming a similar percent paid up this year, the official QHP total for Vermont should be roughly 25,300.