Washington: @WAHealthPlanFinder Issues Statement on Gov. Inslee Signing Cascade Care 2.0 into law
Tue, 05/11/2021 - 2:43pm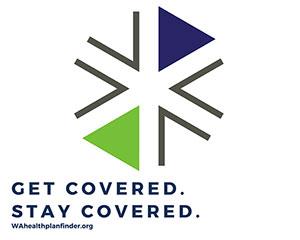 This just in from the Washington Health Benefit Exchange...
Pam MacEwan, CEO Washington Health Benefit Exchange (Exchange), issued the following statement today after the signing of Cascade Care 2.0 into state law:

"Today's signing of the Cascade Care 2.0 bill sets the stage to improve the quality, availability, and affordability of the health plans offered through Washington Healthplanfinder. 

"This bill establishes a state premium assistance program that will benefit over 100,000 low-income Washingtonians struggling to pay for health insurance; increases statewide availability of the state's first-in-nation public option program; and builds on the success of the high-quality Cascade Care standard plans – that have created average savings of $1,000 in out-of-pocket costs. 

"We are grateful for the ongoing vision and leadership of our state elected officials, who prioritized helping people afford and keep health coverage during the global pandemic and recession, particularly those who face disproportionate barriers in doing so. The Exchange stands ready to work in partnership with our bipartisan Board to implement these changes for the upcoming plan years, and the work to do so has already begun.

"This important legislative change complements the Exchange's recent work implementing the federal American Rescue Plan Act. Under the new law customers can sign up now through August 15th and receive a Cascade Care plan (silver level) for as low as $1 per month with a $150 deductible. To view the new lower cost plan options, customers can visit wahealthplanfinder.org. Anyone who enrolls or switches their plan by May 15 can get lower cost coverage starting June 1."

Reminders: Enrollment is offered year-round to individuals and families through Washington Apple Health (Medicaid). Customers enrolled in Apple Health will receive a notice of 60 days before the month they enrolled in or renewed their coverage last year.
I wrote about Washington State's second iteration of their new "Cascade Care Public Option" plan here. It's still hardly ideal, but it's another important step towards making robust public options real contenders in the ACA marketplace. I'll be writing about the latest developments in other states (especially Colorado) later this week.