Michigan: Gov. Whitmer gets all 9 #ACA carriers to agree to let enrollees carry accrued deductibles when switching plans during #ARP SEP!
Mon, 05/03/2021 - 4:20pm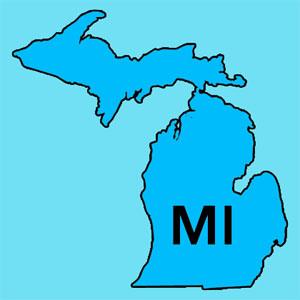 It's no secret that as a) a lifetime Michigan resident and b) an openly activist Democrat, I'm a huge fan of Michigan Governor Gretchen Whitmer (I was even on a healthcare town hall panel with her back in 2017 during the Repeal/Replace debacle). Having said that, I'm still impressed with the announcement just put out by the MI Dept. of Insurance & Financial Services:
Michigan Insurers on HealthCare.Gov Provide Consumer Flexibility

(LANSING, MICH) Through an agreement announced today between Governor Gretchen Whitmer, the Michigan Department of Insurance and Financial Services (DIFS), and all nine of Michigan's Marketplace insurers, Michiganders enrolled in a health plan through the Health Insurance Marketplace can now take advantage of expanded tax subsidies offered by the American Rescue Plan without having to restart their deductibles when they switch to another plan offered by their current insurer, and in some cases even if they choose a plan through another insurer.
The first part of this announcement is welcome news but not that unusual; several states, including California and New Hampshire have already made similar announcements about getting insurance carriers to agree to give enrollees credit for deductible payments and/or other out-of-pocket expenses already accrued so far in 2021 towards switching to a different ACA exchange plan mid-year. In California's case it only applies if you're switching from an off-exchange plan to an on-exchange plan from the same carrier; in New Hampshire's case it's for those switching from one on-exchange plan to another one...again, through the same carrier.
What makes Michigan's announcement very unusual is that it's the first state (to my knowledge) in which some of the carriers, at least, are offering to credit their competitor's accrued deductible/OOP expenses for enrollees who switch over to them. That's quite an eyebrow-raiser.
"Every Michigander deserves to have access to high quality, affordable health coverage, and these agreements will allow them to upgrade or change their health plan without worrying about the expense of meeting a brand new deductible," said Governor Gretchen Whitmer. "I'm pleased that health insurers agreed to give Michiganders credit for the funds they have already paid toward their family's deductible if they change their plan to take advantage of the expanded subsidies available right now."

The American Rescue Plan expanded tax subsidies for Marketplace plans, allowing those who qualify to obtain or upgrade their Marketplace health coverage at reduced premiums. Last year, more than 267,000 Michiganders purchased Marketplace coverage for 2021, and an estimated 50 percent of those currently enrolled in a Marketplace plan now qualify for no-cost coverage, and 64 percent qualify for plans that cost $50 or less per month.

Previously, Michiganders who switched plans to take advantage of the increased subsidies may have triggered a reset of their deductible, the amount a person must pay toward their health care costs before the health plan will pay for many covered services. These new agreements between Michigan and the insurers allow consumers to switch or upgrade plans with their insurer and carry over any deductible spending from their old plan to their new plan.

"The American Rescue Plan gives many Michiganders the opportunity to get low- or no-cost health coverage, and this voluntary agreement with health insurers means that those who previously signed up for Marketplace coverage can take advantage of these savings today, without resetting their deductible," said DIFS Director Anita Fox. "DIFS is here to help answer any health insurance questions or address any concerns as we continue to protect Michiganders' health and financial wellness through this special enrollment period and beyond."
The details vary by carrier:
Some insurers may require consumers to switch to a higher level plan in order to carry over deductible spending to their new plan. Consumers are encouraged to check with their health insurer to confirm how these new credits or deductible transfers will be applied.

The insurers who have agreed to carry over eligible Marketplace deductible spending are:

Blue Care Network
Blue Cross Blue Shield
McLaren
Meridian
Molina
Oscar
Physicians Health Plan (PHP)
Priority, which will also allow consumers to bring their deductible with them if they switch from another insurer.
Total Health Care, which will also allow consumers to bring their deductible with them if they switch from another insurer.
When I read the opening paragraph, for a moment I thought just meant something like Blue Care Network and Blue Cross Blue Shield taking each other's enrollees (they're just the PPO and HMO divisions of the same company), which would be nice but not that surprising since the money's all going to the same parent corpooration.
However, as far as I know, Priority Health and Total Health Care are completely separate companies, and it sounds like they're each giving deductible credit for enrollees who make the switch from any of the other 8 carriers on the ACA exchange. THAT'S impressive.
I also don't know if this is limited to on-exchange enrollees or if it also applies to off-exchange enrollees looking to move on-exchange; I assume anyone interested can contact their carrier directly to find out more details.
The Health Insurance Marketplace and application process, available at HealthCare.gov, has been updated to reflect both the extended special enrollment period and the newly expanded tax credits from the American Rescue Plan. Michiganders who need Marketplace health coverage should start a Marketplace application by visiting the Health Insurance Marketplace or by calling 800-318-2596 (TTY: 1-855-889-4325) before the August 15 enrollment deadline. Coverage will start on the first of the month after a plan is selected, so coverage will start June 1 for plans selected in May.

DIFS can help consumers with health insurance questions and complaints and can provide information about the Health Insurance Marketplace Special Enrollment Period that is currently open through August 15. Contact DIFS Monday through Friday from 8 a.m. to 5 p.m. at 877-999-6442 or Michigan.gov/HealthInsurance.