560,000+ Applied/Enrolled for ACA; I NEED YOUR HELP!!
Wed, 10/23/2013 - 12:11am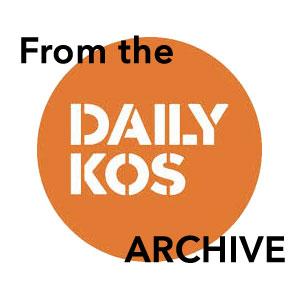 NOTE: This was originally posted over at Daily Kos. I've since ported it over here for archival purposes.
If you go to ObamacareSignups.net, you'll see that my own current tally now sits at over 560,000 either enrolled or at least with completed applications.
Today's big updates:
--the District of Columbia is up to over 1,800 "individuals and families" which could actually mean up to perhaps 3,000 actual people
--Massachusetts received 3,300 applications in the first 2 weeks; obviously this is a special case since they've been running their own Exchange for years (thanks, Mitt!)
--The beat rolls on in New York, which is now up to 150,000 people "registered and deemed eligible"
--Rhode Island reports 2,652 signups to date
--And finally, Washington State is kicking ass, with 35,528 enrolled and another 40,400 completed applications--covering 56,000 actual people. Add those up and you get 91,528 Washingtonians total.
--Oh, there is one bit of bad news: I had to lower the Kentucky figures a bit, based on the Governor's office website; apparently CNN's "45,000" number from the other day was a bit off. The official number is listed as 32,203 today.
Thanks to the folks below the fold for providing some of these sources!
Anyway, to keep my tally going and up to date, I'm STILL looking for people to assist by taking on one or more states.
I have 7 states covered so far, but if you're interested in assisting, email me at cgaba (at) brainwrap (dot) com, thanks!
Alabama
Alaska
Arizona
Arkansas
California (ybruti)
Colorado (MotherShipper)
Connecticut
Delaware
District of Columbia
Florida
Georgia
Hawaii
Idaho
Illinois (gloriasb)
Indiana
Iowa (gloriasb)
Kansas
Kentucky
Louisiana
Maine
Maryland dadadata
Massachusetts
Michigan (ME!)
Minnesota (Minnesota Deb)
Mississippi
Missouri (gloriasb)
Montana
Nebraska
Nevada (CJB)
New Hampshire
New Jersey
New Mexico
New York
North Carolina
North Dakota
Ohio
Oklahoma
Oregon (rsmpdx)
Pennsylvania
Rhode Island (rugbymom)
South Carolina
South Dakota
Tennessee
Texas
Utah
Vermont
Virginia
Washington State (rsmpdx)
West Virginia
Wisconsin
Wyoming
Oh, as we go into Week 3, I've also figured out how to clean up the source links so they aren't so messy.
Anyway, the tally currently sits at 566,464. Check it out at:
ObamacareSignups.net