Minnesota enrolls another 3,000 in past week; 106K total
Thu, 01/12/2017 - 10:46am
A few days ago I noted that MNsure, Minnesota's ACA exchange, has skyrocketed from last place to first in terms of achieving my personal OE4 enrollment targets, having enrolled 103,578 people in Qualified Health Plans (QHPs), plus another 19,960 in MinnesotaCare (MN's BHP program) and 65,164 in Medicaid.
Yestrerday they updated their numbers once again: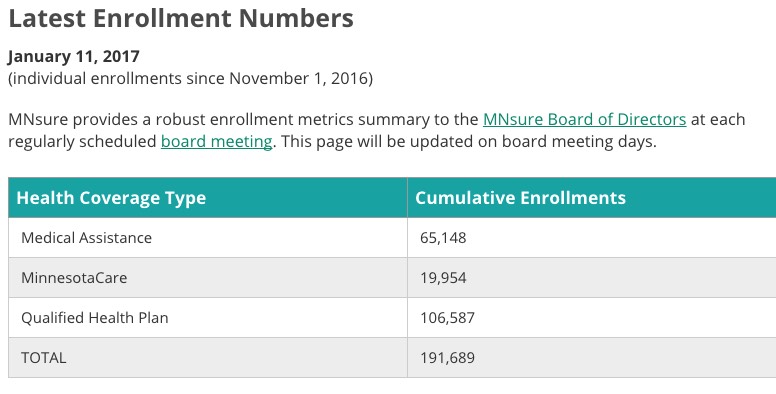 That's a further increase of 3,009 Minnesotans in QHPs in the past week or so. MN has already blown past my original projection (86K) and has reached 92% of my revised target (116K).