Missouri: Private QHPs up to 68K as of 2/20
Fri, 03/07/2014 - 11:52pm
Hat Tip To:
Timothy McBride, Stephen Francis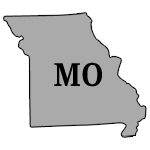 I believe this is my first Missouri-specific QHP update: Their private enrollments went up from 54,147 as of February 1st to "about 68,000" by February 20, an increase of 13,853. Like the average of the other 17 states I have post-2/1 data for, Missouri's February enrollment rate appears to be very close to what it was in January, so I'm still confident of my appx. 902,000 February HHS report projection.
As of Feb. 20, about 68,000 Missouri residents had enrolled in private health plans through the online insurance marketplace, most of whom received federal subsidies to help offset the cost of premiums, said Ryan Barker, vice president for health policy at the Missouri Foundation for Health, a nonprofit group that's promoting the insurance marketplace.