Biden-Harris Admin launches HealthCare.Gov window shopping ahead of 11th #ACA Open Enrollment Period
Thu, 10/26/2023 - 7:37pm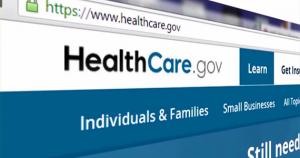 Via the Centers for Medicare & Medicaid Services (CMS):
Consumers continue to have more choices and stable premiums 

The Biden-Harris Administration believes health coverage is a right, not a privilege, and is committed to investing in a robust Marketplace Open Enrollment campaign so everyone who needs health coverage can easily sign up for it. Starting today, HealthCare.gov consumers can preview their health care coverage options and see detailed information about 2024 health insurance plans and prices offered in their area ahead of the Open Enrollment period that begins November 1. 

As we begin the 11th Open Enrollment period, the Marketplace is stronger than ever with lower out-of-pocket premiums thanks to the continuation of enhanced financial assistance under the Inflation Reduction Act. Thanks to the Inflation Reduction Act, nearly 15 million Americans are saving an average of $800 a year on their health insurance premiums.

"Millions of Americans have obtained affordable, high quality health care coverage through the Marketplaces, and I encourage all who are eligible to look at the information available at HealthCare.gov and learn about plans that meet their needs, said U.S. Department of Health and Human Services (HHS) Secretary Xavier Becerra. "The Biden-Harris Administration has made it a priority to continue to strengthen the ACA and build on its progress by reducing premiums for the millions of Americans enrolled in Marketplace coverage."

"The ACA Marketplaces have continued to grow and strengthen in recent years. This year, consumers continue to have access to affordable health care coverage that is vital for families," said CMS Administrator Chiquita Brooks-LaSure. "We encourage consumers to visit HealthCare.gov and their State-based Marketplaces to preview plans and premiums now so that they are prepared to make selections that fit their needs when Open Enrollment begins on November 1."

Thanks to the Inflation Reduction Act, more people will continue to qualify for help purchasing health insurance coverage and premiums will remain stable for the third year in a row. Four out of five HealthCare.gov consumers can continue to find a plan for $10 or less per month due to continued expanded financial assistance.  

And thanks to the Inflation Reduction Act and other Biden-Harris Administration reform efforts, consumers who were previously ineligible for financial assistance—like families who previously found employer-based insurance unaffordable and people of modest income—now have access to lower premiums after tax credits.  

More Choices and Improved Shopping Tools 

For the third consecutive year, consumers continue to have more choices of health insurance issuers. For plan year 2024, 96% of HealthCare.gov consumers have access to three or more health insurance issuers, up from 93% in plan year 2023. At the same time CMS created policies aimed to mitigate choice overload and present consumers with meaningful plan choices. As a result, the average number of plans per enrollee decreased.
Note: I haven't done a thorough review yet, but it's my understanding that the "meaningful plan choice" policies implemented in this years' NBPP rules haven't really reduced the plan clutter by very much. It's a start, I suppose...
We are making it easier for consumers to shop for coverage options by offering standardized plans, or "Easy pricing" plans on HealthCare.gov. These plans offer the same deductibles and cost-sharing for most benefits and the same out-of-pocket limits as other standardized plan options within the same health plan category, but make it easier for consumers to see what benefits these plans provide. This allows consumers to more easily compare different "Easy pricing" plans available to them and select the plan that best meets their needs. Standardized plans also offer coverage for many popular benefits before a consumer meets their deductible.
I strongly support standardized plans, but it won't be nearly as effective as it should be until carriers are only allowed to offer standardized plans. Having a ton of non-standard plans and a bunch of standard plans actually increases clutter, but (sigh)...
More Providers

The Biden-Harris Administration is committed to making sure health care is as easy to access as it is affordable. That is why this year, for the first time, health plans will have to include Mental Health Facilities, Substance Use Disorder Treatment Centers, and rural emergency hospitals in their provider networks. These changes will increase provider choice and access to care, especially for low-income and medically underserved consumers.
This is a good thing.
Improving Health Equity 

New this year, optional application questions regarding sexual orientation and gender identity are included on the Marketplace application. These new questions  will allow CMS to better identify and address the LGBTQI+ community's needs in terms of health care access, outreach, and protections against discrimination.
It's good that they're included, and it's also good that they're optional.
Help and Key Dates

Consumers can get help filling out their application by calling the HealthCare.gov call center at 1-800-318-2596, with assistance available in 200 languages. The HealthCare.gov call center is open 24 hours a day, 7 days a week. Additionally, consumers can also find a local assister or an agent/broker in their area by visiting HealthCare.gov and selecting the "Find local help" option.

The Marketplace Open Enrollment Period on HealthCare.gov generally runs from November 1 to January 15. Consumers who enroll by midnight on December 15 (5 a.m. EST on December 16) can get full-year coverage that starts January 1, 2024. In 2024, January 15 is a federal holiday; accordingly, consumers will have until midnight Tuesday, January 16 (5 a.m. EST on January 17) to enroll in coverage. Consumers who enroll after December 15 but before the deadline in January will have coverage that starts February 1, 2024.

View the Plan Year 2024 Marketplace Open Enrollment Fact Sheet for more information

View the Plan Year 2024 Qualified Health Plan Choice and Premiums in HealthCare.gov States Landscape Report

See the Plan Year 2024 Health Insurance Marketplace Public Use Files

See the Plan Year 2024 Quality Rating System Public Use Files

See the Plan Year 2024 State-based Marketplace Open Enrollment Fact Sheet