Massachusetts: Reminder that ConnectorCare has been expanded to tens of thousands more residents!
Wed, 09/27/2023 - 11:58am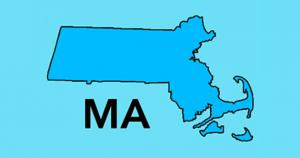 I originally wrote about this a month ago; today the Massachusetts Health Connector posted an updated press release in a more succinct, consumer-friendly format:
Exciting news: Massachusetts is making health care more affordable and accessible for thousands of people through the ConnectorCare program. The Massachusetts Health Connector Board of Directors has approved important changes to help more people get the care they need. Here's what you need to know: 

Income limits for ConnectorCare have been expanded from 300% of the Federal Poverty Level to 500%. This means that more people will now qualify for this program, as the income limit for individuals increases from $43,470 in 2023 to $72,900 in 2024, and $90,000 in 2023 to $150,000 in 2024 for a family of four.

All Marketplace carriers will now participate in the program for the first time. This means that there will be more choices of plans available to choose from Blue Cross Blue Shield of Massachusetts, Harvard Pilgrim Health Care, and UnitedHealthcare, which will join current participating carriers Fallon Health, Health New England, Mass General Brigham Health Plan, Tufts Health Plan, and WellSense Health Plan.

These changes will be in effect beginning January 1, 2024. Current Health Connector members will be automatically enrolled in the program if they newly qualify.

The 2024 Open Enrollment period begins November 1, 2023.

These changes are the largest expansion in health care affordability since the Health Connector was created in 2006. By joining ConnectorCare, you can save thousands of dollars a year in health care costs with lower or no premiums and no deductibles. 

Not only that, but more residents in Massachusetts than ever before will be eligible for help with their health care costs. Over 50,000 people are expected to qualify for more assistance when these changes take effect for the 2024 plan year.
They also include a couple of tables breaking out the new income thresholds for various household sizes and which ConnectorCare plan each is eligible for:
1 person: $72,900/yr
2 people: $98,600
3 people: $124,300
4 people: $150,000