Washington State: *Final* Avg. Unsubsidized 2024 #ACA Rate Change: +8.9%
Wed, 09/13/2023 - 6:03pm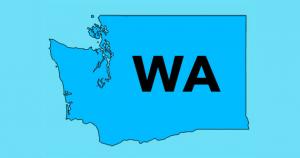 via the Washington Insurance Dept.:
Fourteen health insurers have been approved to sell in Washington's 2024 individual health insurance market.  Insurers requested an average increase of 9.11% but 8.94% was approved. How much premium someone pays will depend on the plan they select, the number of people covered, their age, whether or not they smoke and where they live. 

"I'm relieved to see that our competitive health insurance market is continuing and that people in every county will have choices," said Insurance Commissioner Mike Kreidler. "But I'm deeply concerned at what these increases mean for individuals and their families. We need to do the hard work of getting at the underlying costs of health care. We know that several factors drive health care cost increases, including getting the timely care we need and the prices hospitals and health care providers are paid to deliver that care.  The Legislature considered several bills earlier this year that would strengthen competition in the health care industry and target increasing health care costs. To help move those bills, we'll be delivering a report in December that will highlight what the business of health care looks like in Washington state and offer additional policy options."  

As of July 2023, an estimated 220,059 were enrolled in the individual health insurance market. Approximately 192,085 people bought their coverage through the Exchange and more than 75% of them received some financial help to pay their monthly premium. The individual market is designed for people who do not get employer-sponsored health insurance.
Total enrollment according to the table breaking out all the carriers is higher at over 244,000, but that's due to roughly a ~10% net attrition rate from last spring (when the initial filings were submitted) and July.
Premium changes are driven by increased utilization, including pent-up demand for elective surgeries, prescription drug costs and changes to what payments the insurers either owed or received under the Affordable Care Act's risk adjustment program.  This program stabilizes the market by spreading the financial risk across all insurers. It requires federally collected funds be redistributed from plans with lower-risk enrollees to plans with higher-risk enrollees.

Kreidler's office reviews the proposed rates for each plan to see if they're justified in relation to the benefits they're providing. If the proposed rate changes can be actuarially justified, his office is required by law to approve them.  
The press release doesn't include the approved rate changes for Washington's small group market, as those haven't been finalized yet.
As for the individual market, there were actually some fairly significant changes (both decreases and increases) to several of the preliminary filings, but they mostly cancelled each other out, so the overall reduction is pretty nominal: