MIchigan: Gov. Whitmer issues directive to protect health insurance coverage for Michiganders during #MedicaidUnwinding
Wed, 05/17/2023 - 5:37pm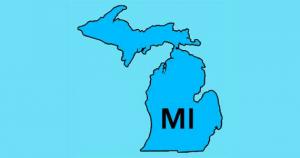 via Michigan Gov. Gretchen Whitmer's website:
May 09, 2023

To: State Department Directors and Autonomous Agency Heads

From: Governor Gretchen Whitmer

The federal Families First Coronavirus Response Act, passed to respond to the COVID-19 pandemic, required Medicaid programs to keep participants continuously enrolled and provided additional federal funding to do so.  In December 2022, Congress passed a law ending the continuous enrollment and winding down the associated federal funding.  As a result, more than 3 million Michiganders will need to undergo redeterminations for Medicaid coverage or find alternative health insurance if they no longer qualify.

It is this administration's priority to lower costs and keep people healthy.  State departments are actively working to ensure Michiganders have the information they need. The Michigan Department of Health and Human Services and the Department of Insurance and Financial Services stand ready to help Michiganders find affordable insurance.  Departments have already begun work to ensure all affected Michiganders are informed of the changes that affect them.  This includes information provided directly by mail and text message, robust and targeted advertising in Michigan media consumed by impacted populations, as well as a website that guides current Medicaid enrollees through the renewal process.  

We have also added additional staff on the MI Bridges Help Desk and Customer Service Representatives to help Michiganders navigate the transition.  The Departments have partnered with local organizations and federal agencies to help automatically reenroll as many eligible people as possible and reduce the administrative burden on individuals.  In addition, the Department of Labor and Economic Opportunity has begun outreach to employers to ensure individuals are informed of their employer-based insurance options.

It is critical to ensure that as many Michiganders as possible maintain health insurance coverage during this process.  Therefore, we need to continue to utilize all the resources of state government to make people aware of the reinstated requirements.  This includes apprising them of how to renew their eligibility and giving them information about other alternatives, including employer-sponsored health insurance.

Section 1 of article 5 of the Michigan Constitution of 1963 vests the executive power of the State of Michigan in the governor. 

Section 8 of article 5 of the Michigan Constitution of 1963 places each principal department under the supervision of the governor.

Acting under the Michigan Constitution of 1963 and Michigan law, I order the following:

1. Working together to reach Michiganders: All state department and agencies should work with DHHS and DIFS to make Michiganders aware of the end of the Medicaid continuous enrollment.  Department and agencies should:

a. Determine what touchpoint the department or agency has with the affected populations; and
b. Use those touchpoints to broadly and publicly distribute and display information developed by DHHS and DIFS regarding the need to participate in the redetermination process, how to renew their eligibility, and other health insurance options that may be available to them.

2. Reaching out to employers and associations: Departments and agencies that regularly work with employers, unions, trade associations, and other organizations should provide information to those groups about the end of continuous enrollment and its implications.

3. Sharing data: To ensure that Michiganders receive notification of the changes and have the best possible chance to maintain their health insurance or obtain new insurance, all state departments and agencies should provide DHHS and DIFS with necessary data to conduct outreach, subject to all applicable protections.

4. Cooperation in implementation: All state departments and agencies must take steps necessary to implement this directive and provide assistance to the Department as required.

This directive is effective immediately.

Thank you for your cooperation in its implementation.