Massachusetts: Audrey Morse Gasteier Named Executive Director of the Massachusetts Health Connector
Thu, 03/16/2023 - 3:16pm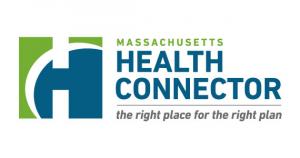 Mazel Tov to Audrey Morse Gasteier, who I know via online discussions & have met a couple of times in person at the annual Families USA conference. I'm sure she'll continue to do a great job:
BOSTON — Audrey Morse Gasteier, who has served as a policy leader at the Massachusetts Health Connector for more than a decade, was named executive director of the state-based Marketplace today by Secretary of Health and Human Services and Health Connector Board Chair Kate Walsh.

Morse Gasteier had been serving as acting executive director since January. 

 "Since its establishment in 2006, the Health Connector has been where Massachusetts residents can find affordable health care," said Secretary Walsh. "Audrey has been a key part of that important work for many years, and I look forward to working with her as we continue to make health care coverage accessible to everyone in Massachusetts."

 "This is an incredibly exciting time to lead the Health Connector, with hundreds of thousands of Massachusetts residents potentially needing Health Connector coverage as the Commonwealth makes its way through the upcoming Medicaid redetermination process, and I am grateful to Secretary Walsh for this opportunity," said Morse Gasteier. "The Health Connector plays a vital role in connecting Massachusetts residents from all walks of life to the affordable health coverage they deserve, and we are well-positioned to continue to deliver on that promise now and into the future."

Morse Gasteier has served at the Health Connector since 2012, leading policy development and strategy related to the Health Connector's role as the state's Affordable Care Act health insurance marketplace. Her first work experience at the Health Connector was as a graduate school intern in 2007 as a Rappaport Institute Public Policy Fellow. She is also an instructor at the Harvard T.H. Chan School of Public Health.

Prior to joining the Health Connector in 2012, Morse Gasteier served as Director of Health Systems Policy at the Massachusetts Division of Health Care Finance and Policy, where she led health coverage research initiatives and directed implementation of employer-related elements of state health reform. She also served as a Policy Analyst at the Association of Community Human Service Agencies in Los Angeles, California. Morse Gasteier holds a MS in Health Policy and Management from the Harvard T.H. Chan School of Public Health and a BA from Mount Holyoke College.