2023 Omnibus Bill winds down pandemic Medicaid coverage but puts some thought into it at least...
Tue, 12/20/2022 - 4:44pm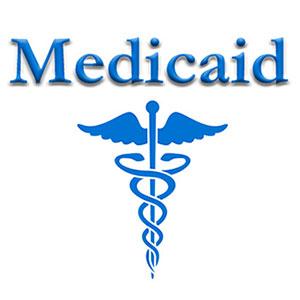 As I (and many others) have been noting for over a year now, the official end of the federal Public Health Emergency (PHE), whenever it happens, will presumably bring with it reason to celebrate...but will also likely create a new disaster at the same time:
What goes up usually goes back down eventually, and that's likely to be the case with Medicaid enrollment as soon as the public health crisis formally ends...whenever that may be.

Well, yesterday Ryan Levi and Dan Gorenstein of of the Tradeoffs healthcare policy podcast posted a new episode which attempts to dig into just when that might be, how many people could be kicked off of the program once that time comes and how to mitigate the fallout (I should note that they actually reference my own estimate in the program notes):

In March 2020, Congress offered states additional Medicaid funding as long as they agreed to keep everyone enrolled in the program for the duration of the federal public health emergency, regardless of their eligibility status. As of January 2021, nearly 10 million had joined Medicaid or the Children's Health Insurance Program (CHIP) during the pandemic, pushing enrollment to a record high of more than 80 million people.

...The Biden administration has indicated the public health emergency will last at least through the end of 2021. Once it expires, states will once again be required to remove ineligible people from their rolls. While no national estimates exist for how many people currently enrolled in Medicaid are technically ineligible, a Tradeoffs survey of state Medicaid offices found that just nine states expect an estimated 1,450,877 of their current beneficiaries are ineligible and would lose coverage once the health emergency ends (see table below).

This suggests that nationwide, millions are likely to lose their coverage, which is in line with expert expectations that much of Medicaid's growth during the pandemic is a result of the continuous enrollment requirements.
Well, it's now December 2022, and the Public Health Emergency (PHE) is still ongoing. That 10 million figure was as of January 2021. As of August 2022, total Medicaid enrollment nationally broke 90.5 million (technically 83.5 million, plus another 7 million in the CHIP program). It's likely up to around 92 million as of today...a whopping ~20 million higher than in February 2020 (just before the pandemic hit in full force).
The Kaiser Family Foundation estimates that between 5 - 14 million Americans will lose Medicaid coverage when the PHE ends. The question is more about how they lose it (immediately, phased in over time, etc.) and what measures are taken to ensure that as many as possible are able to smoothly transition into other types of healthcare coverage (especially subsidized ACA exchange plans).
It looks like an answer to that question has been given in the "must-pass" federal omnibus spending bill being finalized in Congress right now. Via Joan Alker:
News: Medicaid unwinding will begin 4/1/23. States will see extra FMAP phase down over calendar 2023 which is good - there will not be a cliff. Q2 = 5% bump; Q3 = 2.5% bump; Q4 = 1.5% bump.

Lots of enforceable data transparency rules which is key. We will watch the process.

If states don't comply with the data transparency rules they will lose .25% of Medicaid FMAP (for the entire program) as of July 2023. This is key so we can see what is happening. And Secretary of HHS can step in and push pause if a state has too many procedural disenrollments.

Its going to be a rough year ahead with the Medicaid unwind and a lot of work. But this bill provides many more tools to protect children and families in the process. And the 12 mos coverage for kids moves us as a country a big step closer to a day when no child is uninsured.
What's this 12 month reference? Well:
Bill text is out I'm thrilled to see ALL states will now have to cover kids in Medicaid + CHIP for 12 mos no questions asked

This is a key victory for children as we head into the unwinding

17 states/DC don't do this now
6 states only do it for CHIP (AR, DE, NV, TN, TX, UT)
 

Key Medicaid provisions in the budget bill:

Ending pandemic continuous coverage starting April 2023.

Phasing down extra federal funding for states by the end of 2023. 12 months guaranteed coverage for eligible kids.

A permanent state option for 12 months of coverage postpartum.

Extra federal Medicaid funding would phase down as follows from the current 6.2 percentage point increase in the federal match rate:

5.0 percentage points in Q2 2023
2.5 percentage points in Q3 2023
1.5 percentage points in Q4 2023

Medicaid enrollment has increased by over 19 million during the pandemic.

States will be required to do things to ease the transition, such as proactively contacting enrollees.

But, millions of still eligible people could lose coverage in states that make renewal harder.

The year-end spending bill also extends pandemic telehealth flexibilities in Medicare through 2024. The pandemic has significantly increased use of telehealth, and along with that has come increased lobbying clout as well.

The public health emergency and pause on Medicaid disenrollment was certainly not going to last forever. But, the idea that people get disenrolled from health coverage and fall through the cracks is unique to the U.S., the only high-income country without universal coverage.

 

Here's a link to all 4,155 pages of the omnibus spending bill.
I guess I have some light reading to do...I'll have more to write about this later this week.