Pennsylvania: Approaching Quickly: Pennie's Open Enrollment Deadline for January 1st coverage
Mon, 12/12/2022 - 3:57pm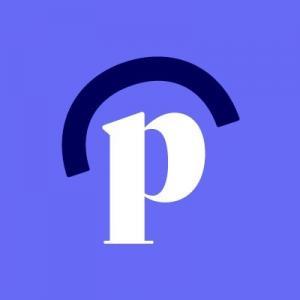 via Pennie, Pennsylvania's state-based ACA exchange:
Pennsylvanians must visit pennie.com before December 15 for coverage beginning January 1st. 

Harrisburg, PA –– December 15th marks the Open Enrollment Period deadline for 2023 health coverage beginning New Year's Day through Pennie, Pennsylvania's official online health insurance marketplace.

Pennie keeps insurance costs down, and Open Enrollment is the prime opportunity for Pennsylvanians to receive savings on quality health plans. Pennie is the only source for financial savings to lower monthly premiums or out-of-pocket costs. Nine out of 10 customers qualify for savings, which averages over $530 a month. 

"We strongly encourage those seeking coverage to sign up before the December 15th deadline. Nearly 1 out of 4 Pennie customers are currently paying less than $1 a day." said Pennie's Executive Director Zachary W. Sherman. "Pennie helps Pennsylvanians who do not have health coverage through their employer, Medical Assistance or Medicare. Families, small business owners, near-retirees, gig workers, and anyone in need of a good plan to match their budget should check out their options through Pennie."

Pennsylvanians can visit pennie.com to apply, compare plans, access affordable monthly premiums, and enroll in high-quality health coverage from top insurance companies. Pennie provides easy-to-use online tools for those looking to review savings and plan options. 

Help is available! Assisters, Brokers, and Customer Service Representatives are all certified by Pennie to provide answers and guidance for Pennsylvanians. Local help can be in-person, over the phone, or virtual and in one's preferred language. All can be found on the connect page at pennie.com. 

"Affordable, quality health coverage has never been more within reach than now," said Acting Insurance Commissioner Michael Humphreys. "We urge consumers who are without health insurance or renewing their plans to shop around on Pennie and see what their options are. There is now more competition within Pennsylvania's health insurance market than ever before, meaning more choices for consumers across the commonwealth." 

Pennie's Open Enrollment Period runs from November 1 to January 15, 2023, with December 15 marking the deadline for coverage beginning New Year's Day. For those enrolling between December 16 and January 15, coverage will begin February 1, 2023. 

Pennie Customer Service is open from 8 a.m. to 7 p.m. Monday through Friday and Saturday from 8 a.m. to 1 p.m. and can be reached at 1-844-844-8040. Pennie Customer Service will be available by phone until 10 p.m. on December 15, 2022.