The $35 Question: Shaheen/Collins push bipartisan standalone insulin copay cap bill
Wed, 06/22/2022 - 10:18am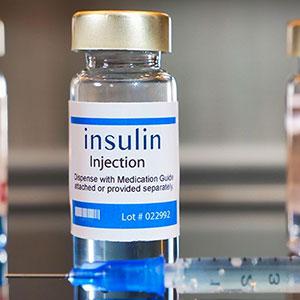 No, this is not a repeat, though it may sound like it. From March:
Since the collapse of the Build Back Better Act in the U.S. Senate last December (reminder: It passed the House but came to a screeching halt when all 50 Republican Senators along with conservative Democrat Joe Manchin refused to support it), Congressional Democrats have been quietly trying to put at least some of the pieces of the bill back together in an attempt to salvage something out of President Biden's signature social spending agenda.

...One of the other provisions of BBB which some members of Congress are trying to save has been reintroduced as a standalone bill in both the House (H.R. 6833) and Senate (S.3700), the Affordable Insulin Now Act.

The AINA does two simple (but important) things:

H.R. 6833 would impose limits on private health insurance plans and plans offering coverage under Medicare Part D with respect to insulin products. Under the bill, Medicare beneficiaries would pay no more than $35 for each 30-day insulin prescription. Cost sharing for beneficiaries in private plans would be limited to the lesser of $35 or 25 percent of the plan's negotiated price for a 30-day prescription. In addition, plans would be required to offer first-dollar coverage of insulin, without any deductible. H.R. 6833 also would delay for one year the implementation of a rule affecting the treatment of pharmaceutical manufacturers' rebates in Medicare Part D and increase funding for the Medicare Improvement Fund.
The Affordable Insulin Now Act was spearheaded by Democratic Senator Raphael Warnock of Georgia, but doesn't seem to have gone very far since then.
Top senators plan to unveil a bipartisan bill Wednesday that aims to curb the high cost of insulin, a lifesaving drug that some Americans have struggled to pay for as prices of the medicine have soared.

The legislation from Sens. Jeanne Shaheen (D-N.H.) and Susan Collins (R-Maine) is the product of months of work to forge a compromise. But the bill still faces daunting political odds in a chamber where narrow margins and election-year tensions make legislating a difficult proposition.

...The bill would place a $35 monthly cap on the cost of insulin for patients with private insurance as well as those enrolled in Medicare, though it wouldn't afford the same protections to the uninsured. The bill also seeks to make insulin more accessible by cracking down on previous authorization requirements that can force patients to jump through hurdles to get insurers to help pay for medications.

The legislation further aims to reduce the overall price of insulin, not just how much patients pay for it. The senators are targeting discounts that drug companies provide to insurers and middlemen that have been accused of driving up the costs of drugs at the point of sale.
We'll see. And of course as noted in the article, neither bill would do much for uninsured diabetes patients, which is another reason it's vitally important to also make the American Rescue Plan's ACA subsidy expansion permanent.