Hope Lives? Could ARP subsidies be made permanent after all?
Mon, 06/13/2022 - 1:36pm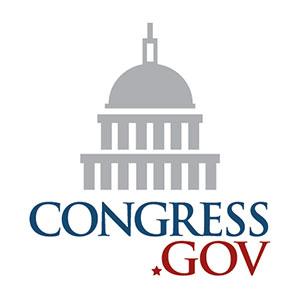 Over the past few months, this site and numerous other healthcare policy outlets have been sounding the alarm over the ugly fallout if the expanded ACA subsidies put into place by the American Rescue Plan (ARP) last year are allowed to expire:
The good news...or at least potentially good news...is that there may be hope yet for the ARP's subsidy expansion to be extended or even made permanent. According to Roll Call from last week:
Democrats face big obstacles and a deadline measured in weeks as they attempt to salvage a scaled-down tax, climate and health care package that could give them a boost ahead of the November elections.

Conversations are underway between Joe Manchin III, D-W.Va., and Senate Majority Leader Charles E. Schumer to negotiate a budget reconciliation bill, which would require only a simple majority for passage, that would meet Manchin's demands without losing support from other Democrats.

But even if legislation is written to accommodate Manchin, Arizona Democrat Kyrsten Sinema remains a crucial question mark. The reconciliation bill would need the support of the entire Democratic caucus in the evenly divided Senate to pass with a tie-breaking assist from Vice President Kamala Harris.

...The slimmed-down measure under discussion would raise about $1 trillion in new tax revenue — down from roughly $1.5 trillion in the House-passed "Build Back Better" bill and a draft Senate Finance Committee amendment.

...Another Manchin condition is that the measure avoid any "cliffs" that sunset new programs early to keep the price tag down, something Manchin argues artificially hides the true costs since programs will prove too popular not to extend.

As a result, adding a permanent extension of expanded tax credits that make health insurance purchased on the 2010 health care law's exchanges more affordable has become part of the conversation. That would cost around $220 billion, according to the CBO.
On the one hand, Sen. Manchin has managed to come up with an ever-changing list of objections to actually passing the so-called "social spending" package of President Biden's domestic agenda via reconciliation, so who knows if this is another false hope?
On the other hand, I obviously agree with him that if they're gonna pass such a stripped-down bill, I'd certainly want the ARP subsidy expansion to be made permanent, to avoid going through this again a few years down the road.
In any event, the Roll Call story above confirms something I heard from just about everyone I met with in Washington DC when I visited there a few weeks back: Some sort of of "stripped-down reconciliation bill" is once again being actively discussed by the powers that be, and yes, extending/making permanent the ARP subsidy structure is one of the main items on the agenda.
Beyond these murmerings, however, there's one other thing which gives me a bit of hope. It's a small thing and it may not mean much, but then again, maybe it does.
Congress.Gov is the official website for U.S. federal legislative information. The site provides access to accurate, timely, and complete legislative information for Members of Congress, legislative agencies, and the public. It is presented by the Library of Congress (LOC) using data from the Office of the Clerk of the U.S. House of Representatives, the Office of the Secretary of the Senate, the Government Publishing Office, Congressional Budget Office, and the LOC's Congressional Research Service.

Congress.gov is usually updated the morning after a session adjourns. Consult Coverage Dates for Congress.gov Collections for the specific update schedules and start date for each collection.
A couple of years ago I spent a lot of time promoting H.R. 369 (numbered H.R. 1868 in the prior Congress). H.R. 369, whose primary sponsor is Democratic Rep. Lauren Underwood (IL-14), is the bill which eliminates the ACA's "subsidy cliff" while also dramatically beefing up the underlying premium subsidy formula.
Put simply, H.R. 369 is the part of the American Rescue Plan which created those expanded ACA subsidies. The only difference is that the ARP only put them into place for a 2-year period (2021 & 2022), while H.R. 369 itself would make those enhanced subsidies permanent.
H.R. 369 was originally introduced back on January 19, 2021 and had around 30 cosponsors by the time the larger ARP bill was passed in March 2021. After that, only one additional cosponsor came on board (Mark DeSaulnier, CA-11) in June of last year...
...until just 2 weeks ago, when suddenly, H.R. 369 picked up two additional cosponsors (Kathy Manning, NC-06 and Brenda Lawrence, MI-14)...and over the past week, another two (Mark Pocan, WI-02 and Mike QUigley, IL-05).
Now, members of Congress sign on to legislation all the time without it necessarily meaning much, and this might not mean anything either. In addition, this is in the House, where legislation including permanent ACA subsidy expansion has already passed in one form or another several times; it's the Senate where the problem is.
On the other hand...there's really no reason I can think of for four more House members to suddenly sign onto this 18-month old bill as cosponsors unless it's being dusted off for another vote. Some of them might just be doing so as part of their reelection campaign, but Brenda Lawrence is retiring this year, so I'm not sure why she would bother.
Anyway, stay tuned and keep your fingers crossed...