New York: @NYStateofHealth Educates Families About Health Insurance Coverage at YMCA's 30th Annual Healthy Kids Day
Tue, 04/26/2022 - 5:07pm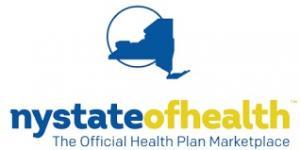 Enrollment Specialists Available at YMCAs Across the State on April 30th

New Yorkers Can Learn About the Availability of Expanded Financial Assistance

Year-Round Enrollment Opportunities Available

ALBANY, N.Y. (April 25, 2022) - NY State of Health, the state's official health plan Marketplace, announced today that it will join the YMCA in celebration of their annual Healthy Kids Day, held this year on Saturday, April 30th.  NY State of Health enrollment specialists are attending Healthy Kids Day events throughout the State, to educate New Yorkers about obtaining quality, low-cost health coverage through the Marketplace. Event attendees will be able to meet certified enrollment assistors at more than 25 YMCA locations to receive enrollment guidance and learn about the availability of increased financial assistance made available through the American Rescue Plan Act. 

"NY State of Health is pleased to support the YMCA's critical mission of improving the physical and mental health of children and their families by providing them access to comprehensive, affordable health coverage," said NY State of Health Executive Director Danielle Holahan. "Healthy Kids Day is an excellent initiative and opportunity to promote the value of protecting the health of our communities. We encourage anyone who may need health insurance to come to a YMCA event to learn more about what the Marketplace can offer." 

This year, YMCA will celebrate the 30th anniversary of its Healthy Kids Day, a national initiative held annually to improve the well-being of children and families. More than 1,400 Ys across the country are participating in 2022 Healthy Kids Day, holding free community events designed to inspire children to stay active physically and mentally. Certified NY State of Health enrollment specialists will be present at these YMCA Healthy Kids Day events. 

Nearly 99 percent of NY State of Health enrollees qualify for free or low-cost insurance that covers important benefits including doctor visits, immunizations, mental health services, prescriptions, and hospital care with Child Health Plus providing additional dental and vision coverage. Current and new Qualified Health Plan enrollees, including higher income New Yorkers for the first time, may be eligible to receive expanded federal tax credits through the American Rescue Plan Act to lower their premiums. 

Enrollment is open for all programs, Medicaid, Essential Plan, Child Health Plus, and Qualified Health Plans (QHP) . Since the start of the federal Public Health Emergency (PHE) in March 2020, coverage was automatically extended to New Yorkers enrolled in Medicaid, Child Health Plus or Essential Plan. After the federal PHE ends, consumers will once again need to take action to keep their coverage. To avoid a gap in coverage, consumers can sign up for NY State of Health Text alerts to receive important health insurance updates, including when it's time to renew, by texting START to 1-866-988-0327. 

In addition to making appointments with enrollment specialists at NY State of Health events, consumers can enroll in a health plan by:

Consumers can enroll in a health plan by:

Calling the Customer Service Center at 1-855-355-5777

Monday to Friday, from 8:00 a.m. – 8:00 p.m.
Saturdays, from 9:00 a.m. – 1:00 p.m.

Logging onto the website at nystateofhealth.ny.gov
Speaking with an enrollment assistor. Find an assistor here.