Washington: @WAPlanFinder CEO Pam MacEwan Announces Upcoming Retirement
Fri, 03/25/2022 - 5:43pm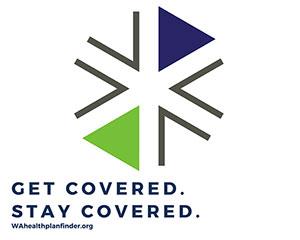 via the Washington HealthPlan Finder:
Pam MacEwan, CEO of the Washington Health Benefit Exchange (Exchange), today announced that she will be stepping down from guiding the state's health insurance marketplace, Washington Healthplanfinder, an organization she has served for nearly 10 years.  She has held the role of CEO for more than six years.

The move will be effective as of June and the Exchange Board will be appointing an interim CEO in the coming weeks.

"It has been the capstone of my career to serve the people of Washington as CEO of the Exchange," said MacEwan.  "What we have been able to accomplish in my time at the Exchange has been nothing short of remarkable. Given the strength of our organization, I feel that now is the right time. The Exchange has emerged as an innovative leader in health care and is poised to continue to break new ground in bringing access to health to all Washingtonians."

MacEwan took over for the Exchange's first CEO, Richard Onizuka, as interim CEO in August 2015 and was made permanent CEO in February 2016. She joined the Exchange in August of 2012 to serve as the organization's Chief of Staff after a career in health care that included time as the Executive Vice President for Public Affairs and Governance with Group Health Cooperative and commissioner with the Washington Health Services Commissions.

"Pam has done an amazing job both guiding the Exchange and solidifying our position as a national leader in health care reform," said Ron Sims, board chairman for the Washington Health Benefit Exchange. "Her lengthy list of accomplishments is testament to her leadership and passion for the organization's mission. I join our board members in thanking Pam for all her leadership. She deserves this retirement, and we will miss her."

In her time as CEO, MacEwan oversaw a series of major operational and organizational improvements. Among those accomplishments include:

Completing successful open enrollment and special enrollment periods that saw more people use Washington

Healthplanfinder to select coverage than ever before and significant reduction in the state's uninsured

Overseeing critical technological system modifications including the removal of premium aggregation and the implementation of new federal tax credits that created an award-winning health care website

Driving policy changes that expanded innovative health plan offerings such as Cascade Care and Cascade Select, the nation's first public option plan

Maximize federal and state dollars to efficiently build and sustain organizational growth

Fostering a culture of excellence and transparency with the legislature, insurance carriers and other key stakeholders

The Exchange closed its 2022 Open Enrollment in January with more than 240,000 plans selected – its highest total ever – and played a critical role in providing special enrollment period for health insurance and financial help with premiums payments during the pandemic.