Connecticut: @AccessHealthCT warns residents will lose $178 MILLION in financial assistance if #ARP subsidies expire
Thu, 03/17/2022 - 9:44am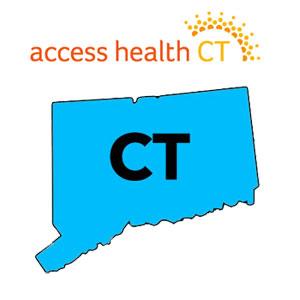 More than 65,000 Access Health CT enrollees would be impacted

HARTFORD, Conn. (March 16, 2022) — Access Health CT (AHCT) today announced that more than 65,000 Connecticut residents would be negatively impacted by reduced or eliminated financial help for health insurance if the increased financial assistance from the American Rescue Plan Act (ARPA) expires at the end of 2022.

The $178 million per year ($14.8 million per month) of assistance residents receive through ARPA will end unless the enhanced premium tax credits continue past 2022 through federal legislation.

"Ending increased financial help would have a significant impact on Connecticut residents," said James Michel, Access Health CT Chief Executive Officer, "including progress made toward addressing health disparities. The American Rescue Plan Act makes health insurance coverage more affordable and accessible – greatly reducing the impact of social determinants of health." 

If ARPA is not extended, 21,000 enrollees would lose financial help entirely. The average household in Connecticut enrolled through Access Health CT would pay $220 more per month or $2,650 per year in premiums. Without the premium assistance of ARPA, consumers may decide to choose plans with higher cost-sharing burdens or choose to be uninsured.

Signed into law by President Biden March 11, 2021, ARPA makes health insurance coverage more affordable and accessible for many Connecticut residents by virtually eliminating or vastly reducing monthly payments (premiums). ARPA also provides greater financial help for people with somewhat higher incomes who historically were not eligible or faced high premiums.

All eligible residents have at least one health insurance plan that costs no more than 8.5 percent of their income. For the current plan year, more AHCT enrollees selected health insurance plans that reduce out-of-pocket costs and provide greater access to care.