Pennsylvania: "Path to Pennie" #TaxTimeSEP program now live: Check a box to get healthcare coverage!
Wed, 03/16/2022 - 5:51pm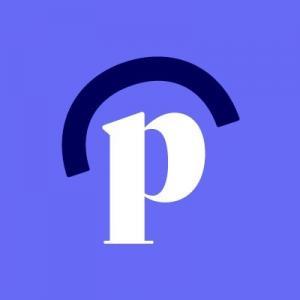 I originally wrote about this back in February, but Pennie, Pennsylvania's ACA exchange, has now issued a formal press release about it:
Check a Box on Your Taxes and Get Health Coverage Through Pennie

Checking a Box on a New Tax Form Helps Uninsured Pennsylvanians get on the Path to Pennie™ for health insurance, an initiative from Pennie™ & the Department of Revenue 

Uninsured Pennsylvanians who fill out the REV-1882 'Health Insurance Coverage Information Request' form on their 2021 state tax returns can apply, shop and enroll in coverage through Pennie.  

Path to Pennie™ is a new program created this tax season to connect uninsured Pennsylvanians with health coverage offered through Pennie™, PA's official health insurance marketplace. The Pennsylvania Department of Revenue and Pennie teamed up to allow uninsured tax filers the ability to get covered outside of Open Enrollment, by indicating their interest when they complete their Pennsylvania state income tax return.  

"We are thrilled to collaborate with our partners in the Department of Revenue to provide uninsured Pennsylvanians this unique and new opportunity to enroll in quality, health coverage," said Pennie Executive Director Zachary W. Sherman. "This tax season, tax filers will have the opportunity to access the enhanced premium savings made available through the American Rescue Plan. There's never been a better time to access health coverage that's within budget." 

Uninsured Pennsylvanians will be able to indicate they are without health insurance through a new optional tax form called, REV-1882 'Health Insurance Coverage Information Request.' This form creates a simple and straightforward way for tax filers to indicate that they, their spouse, and/or dependents do not have health coverage and are interested in learning more about the services provided by Pennie. Those who fill out form REV-1882 will receive an official postal notice from Pennie with instructions on how to enroll in coverage beginning in April 2022.   

"We are very pleased that our agency was able to partner with the staff at Pennie to deliver uninsured Pennsylvanians with a simple way of obtaining information about the health coverage options available to them," said Revenue Secretary Dan Hassell. "With our department receiving more than 6.5 million personal income tax returns each year, this was a logical way to reach many people who can greatly benefit from the services Pennie offers."  

Those tax filers who "check the box" will receive a notice from Pennie, which will include three important pieces of information: 1) a unique access code for them to claim their new Pennie account, 2) an estimate of how much financial assistance for which they may be eligible based on the information provided by the Department of Revenue, and 3) a 60-day enrollment window to shop, compare plans and enroll in health coverage.   

"Pennsylvanians want and deserve equal access to health and dental coverage," said Acting Insurance Commissioner Michael Humphreys. "And with nearly 375,000 Pennsylvanians enrolled through Pennie and 90 percent of those customers receiving financial assistance, it is of the utmost importance that we continue to educate individuals on how to protect themselves and their families. Between increased market competition and this new Path to Pennie initiative, there is potential to reach even more Pennsylvanians, further drive down our already low uninsured rate, and move closer to health equity within the state."  

Those tax filers who submit form REV-1882 and wish to enroll in coverage prior to April 2022, should call Pennie Customer Service at 1-844-844-8040 and state that they filled out this form. At that time, a customer service representative can provide more information on how they can apply and enroll in coverage prior to receiving a notice from Pennie.     

"With this change, hundreds of thousands of Pennsylvanians will have an easier time accessing, quality, affordable, healthcare. I would like to thank Pennie, the Department of Revenue, and Governor Wolf for implementing my proposed legislation to bring easy enrollment to Pennsylvania" said state Rep. Austin Davis, D-Allegheny, who had initially introduced the Easy Enrollment Option via legislation last year. "Between this program and the application of state and federal funding, healthcare access will be a reality for countless Pennsylvania families who previously found it out of reach."  

Pennie understands that purchasing health insurance can seem complex and confusing. Pennie provides personalized, unbiased support and expertise over the phone, in-person, or virtually. Customers can simply call Pennie Customer Service at 1-844-844-8040 or find Pennie-certified pros at pennie.com/connect.  Pennie Customer Service is open from 8 am – 6 pm, Monday through Friday.