Pennsylvania: @PennieOfficial launches "Path to Pennie" #TaxTimeSEP program!
Thu, 02/10/2022 - 6:12pm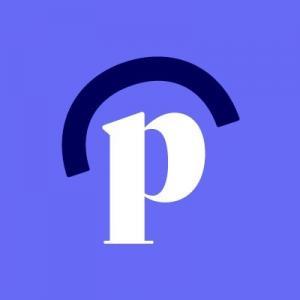 Continuing today's theme of "state tax filing easy healthare enrollment programs," it appears that Pennsylvania has also joined several other states, including Maryland, Colorado, Massachusetts and New Mexico (pending) in implementing a new program which allows uninsured residents who didn't enroll in healthcare coverage during the normal Open Enrollment Period a second chance by checking a box when they file their state tax return.
As explained by the amazing Louise Norris:
Pennsylvania easy enrollment program expected to be in use by early 2022

Pennsylvania lawmakers considered House Bill 1030 in 2021, to create an "easy enrollment" program in Pennsylvania, much like the system that Maryland debuted in 2020, and which Colorado will start using in 2022. New Jersey lawmakers passed a similar bill in 2021.

Although Pennsylvania's legislation has not advanced, Pennie's board of directors noted that the legal authority already exists for Pennie and the Pennsylvania Department of Revenue to implement an easy enrollment program. As of August 2021, the process of implementing the program was well underway, and it's expected to be in use by early 2022 (ie, utilizing the 2021 tax returns that residents file in 2022).

Pennsylvania's easy enrollment program will add a question to the state tax return where filers can indicate if anyone in their household is uninsured. If so, the filer can opt to give the department of revenue permission to communicate their relevant information to Pennie, and that data transfer will happen in three batches during the tax filing season, starting in March. Once the exchange receives the relevant information from the department of revenue, the exchange will then determine whether anyone in the household is eligible for subsidized private coverage or coverage under Medicaid or CHIP. If so, the exchange will work to help the person enroll in coverage. This will include the provision of a 60-day special enrollment period for people who are determined eligible for a subsidized private plan through Pennie.
Sure enough, the program is already live on the Pennie.com website:
What is the Path to Pennie program?

Path to Pennie is a new program this tax season created to connect uninsured Pennsylvanians with health coverage offered through Pennie™, Pennsylvania's health insurance marketplace. As uninsured tax filers complete their Pennsylvania state income tax return, they will have a chance to indicate whether they would like to receive more information about enrolling in health coverage available through Pennie. Interested tax filers will complete Tax Form REV-1882, 'Health Insurance Coverage Information Request.'

Who should fill out the REV-1882 form when doing their taxes?

All medically uninsured Pennsylvanians who are interested in learning more about their health coverage options should fill out Form REV-1882. The tax filer should fill out the form for themselves, their spouse, and/or any dependents who do not have health insurance coverage. Filling out the form is not the same as applying for health coverage: It will only be used for Pennie to send the tax filer a postal mail Notice with information on the steps one can take to apply for, shop, and enroll in health insurance coverage.

What happens when a tax filer "checks the box"?

A free online Pennie account will be created on behalf of the tax filer. They will also then receive a postal mail Notice from Pennie. The Notice will let the receiver know if they appear eligible to enroll in Pennie and will include a unique access code for them to claim their Pennie online account. The tax filer will also see the estimated dollar amount of financial assistance they appear eligible to receive from Pennie thanks to the information shared by the Department of Revenue. There will be a section in the Notice with information on how to enroll in coverage through pennie.com or by phone.
(there's more details at the link, but you get the idea)
The state exchange also included some details on the program in their most recent board of directors meeting slide deck:
Landed on "Path to Pennie" as the official program name. Easy Enrollment is what the program is called in Maryland and has been temporarily used while we worked to create our own name. Path to Pennie appropriately captures the program's purpose and ensures the Department of Revenue's role is recognized (myPath is the name of DOR's online tax filing hub).

From the start of tax filing season until the March release deployment, Pennie will host a Path to Pennie landing page on Pennie.com with educational FAQs, next steps, and explainer videos for customers to reference

Pennie will also be disseminating informational talking points for the call centers of both Pennie and the Department of Revenue, select Pennsylvania Volunteer Income Tax Assistance (VITA) sites, and other stakeholders to use when engaging customers

Throughout the next month, Pennie will be working with its vendors to create an advertising campaign to promote the Path to Pennie program in late March through mid-April, when the tax filing season ends

Finally, in late March through April, Pennie will directly communicate with customers who have completed the tax schedule, but have not yet enrolled through Pennie