BREAKING: 2022 #ACA Open Enrollment reaches 15.2 million (~14.2M QHPs, ~1.0M BHPs); you still have until January 15th to #GetCovered!
Thu, 01/13/2022 - 9:40am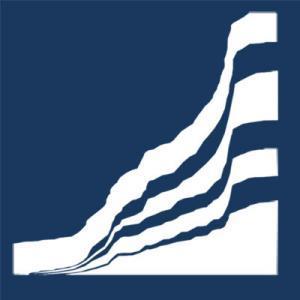 On Monday morning, the Centers for Medicare & Medicaid Services (CMS) reported that total 2022 ACA Open Enrollment had reached an all-time high of 13.8 mllion people selecting Qualified Health Plans (QHPs) via the federal & state-based ACA exchanges. In addition, over a million more Americans had enrolled in the ACA's "Basic Health Plan" (BHP) programs in Minnesota & New York. Combined, this means that the 2022 ACA Open Enrollment Period (OEP) had enrolled nearly 14.9 million people as of late December.
In my blog post/analysis about this report, I concluded:
The big question now is how many more new enrollees will be added by January 15th (final deadline in 44 states), January 23rd (Massachusetts) or January 31st (CA, DC, NJ, NY & RI)? (Idaho is the only state which had their final deadline for 2022 Open Enrollment back in December).

My guess is it'll be somewhere between 500K - 800K, which would bring the grand total up to somewhere between 14.3 - 14.6 million QHPs, plus another ~1.1 million BHPs in MN/NY, for a grand total of ~15.4 - 15.7 million combined. It's even conceivable that QHPs could break 15 million, but that would require a truly jaw-dropping last-minute surge.
Moments ago, Fierce Health reporter Robert King tweeted an update:
HHS Sec Becerra on ACA call says that 14.1 million people have signed up for 2022 exchange coverage as of Jan. 8, and saw a 21% increase in plan selection compared to 2021 open enrollment.

— Robert King (@rking_19) January 13, 2022
The 14.1 million figure only includes QHPs, so that's at least 15.1 million enrollees when you add in the BHP enrollees...possibly closer to 15.2 million depending on the exact QHP total.
The Monday report updated the 18 state-based exchanges through December 25th, while the 33 federal exchange states were only as of December 15th; I'm assuming that the additional ~300K enrollees referenced by King are all via an update to the federal exchange only (likely via a new HC.gov Snapshot Report), but we'll see. I haven't seen any press release yet, but I'll update this post as soon as one is released (presumably at any moment).
UPDATE: Here's the official press release...and it's actually over 14.2 million QHPs after all, which means the total with BHPs included is over 15.2 million:
Ahead of January 15th Open Enrollment Deadline, New Numbers Show 14.2 Million Americans Have Quality, Affordable Coverage - Many With Even Lower Deductibles Under the American Rescue Plan

Today, Health and Human Services (HHS) Secretary Xavier Becerra and the Centers for Medicare & Medicaid Services (CMS) Administrator Chiquita Brooks-LaSure are making one final nationwide reminder to get Americans to sign up for quality, affordable health insurance on Healthcare.gov before the January 15, 2022 Open Enrollment deadline.

This announcement is bolstered by a new HHS report that shows the majority of consumers enrolled in Affordable Care Act (ACA) coverage on HealthCare.gov have deductibles under $1,000 thanks to the ACA's cost-sharing reductions (CSRs). The report, produced by HHS's Office of the Assistant Secretary for Planning and Evaluation (ASPE), shows that CSRs provide substantial financial protection to eligible Marketplace enrollees by lowering deductibles, co-payments, and out-of-pocket maximums. And now, thanks to the general financial assistance under the American Rescue Plan (ARP), many enrollees are likely to find quality, affordable coverage with even lower deductibles.

"Health coverage should not make or break anyone's bank, particularly amidst a once-in-a-generation pandemic," said Health and Human Services Secretary Xavier Becerra. "As this report shows, people across America can buy high quality health insurance for historically low prices, thanks to the American Rescue Plan and the Affordable Care Act. The Biden-Harris Administration will continue to build on the success of these important laws to ensure health care is accessible to everyone who needs it. We urge everyone to sign up for affordable health coverage by the January 15 deadline."

"Thanks to the Biden-Harris Administration and the greater financial assistance under the American Rescue Plan, most enrollees now have access to lower cost-sharing in the Marketplaces," said CMS Administrator Chiquita Brooks-LaSure. "This ASPE report validates the remarkable impact of the ACA and the American Rescue Plan for people who need quality health care coverage. Consumers still have time to take advantage of this financial help by enrolling before January 15."

The ASPE analysis of CMS data from the 2021 Open Enrollment Period (OEP) shows that just over half (51 percent) of HealthCare.gov consumers who enrolled during the 2021 OEP received CSRs, making plans with CSRs the typical selection in HealthCare.gov. Silver metal tier plan deductibles after CSRs among HealthCare.gov enrollees decreased from $1,000 to $750 between 2017 and 2021, prior to implementation of the ARP. CSRs are generally available to consumers with incomes up to 250 percent of the federal poverty line (for example, for 2022, for most states $32,200 for a single adult and $66,250 for a family of four).

Among new consumers enrolling through the 2021 HealthCare.gov Special Enrollment Period, the median deductible fell from $450 to $50 after the ARP premium reduction provisions were implemented on April 1, 2021, indicating that most new consumers are opting into generous silver plans with CSRs.

Over the past decade, deductibles have generally been rising in private insurance plans, but today more than half of Marketplace enrollees receive the ACA's generous CSRs, and for plans with CSRs, median deductibles have been decreasing year-over-year. HealthCare.gov enrollees with CSRs generally have smaller deductibles than those with employer coverage; where employer coverage deductibles averaged over $1,400 in 2021. By offering even greater financial assistance to consumers, the ARP has led to a shift towards plan enrollment with lower deductibles.

The latest data shows that more than 14.2 million people have selected plans for 2022 health coverage since the start of the 2022 OEP on November 1, 2021. This includes over 10 million people selecting plans or being automatically re-enrolled in Marketplace coverage through January 12, 2022 in the 33 states with Marketplaces using HealthCare.gov. The 17 states and the District of Columbia with State-based Marketplaces (SBMs) that use their own platforms reported to CMS that through January 8, 2021, 4.2 million selected plans or were automatically re-enrolled in a plan for 2022 health coverage.

There is still time to select a quality health insurance plan for the new year. The Biden-Harris Administration extended this year's HealthCare.gov OEP until January 15, 2022, for coverage starting on February 1, 2022, to give an extra month to sign up for affordable and comprehensive coverage.
OK, strike that...it looks like the 14.2 million figure does include updated numbers for the SBMs as well as the FFM states.
Hmmm...it doesn't look like either the press release or the ASPE report it links to breaks the national number out by state. There will likely be another "Snapshot Report" press release forthcoming, however, I hope...
Here's what The Graph looks like using the rounded-off national topline numbers in the press release (10.0M via HC.gov, 4.2M via SBMs); I'll update this again once the exact state-level numbers are released, of course. Using the rounded figures, enrollment in the 33 HC.gov states increased at least another 275,000 people in the 4 weeks from 12/15 - 1/12, and SBM enrollment increased by another 108,000 people in the 2 weeks from 12/25 - 1/08.
To summarize, here's what still missing:
3 days of enrollment for 33 states
7 days of enrollment for 11 states
15 days of enrollment for Massachusetts
23 days of enrollment for CA, DC, NJ, NY & RI
Idaho is the only state whose final 2022 OEP tally is locked in, since their final deadline was on 12/22.