Minnesota: @MNsure reports 129K QHPs thru 1/09; residents have until 1/15 to #GetCovered!
Wed, 01/12/2022 - 5:35pm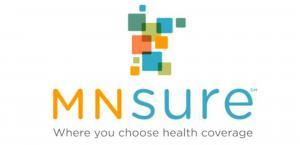 MNsure, Minnesota's ACA exchange, just posted their monthly Board of Director's meeting slide deck, which includes, along with a bunch of other info, the latest 2022 Open Enrollment Period data:
November 1, 2021 - January 9, 2022:

Medical Assistance Applicants: 24,462
MinnesotaCare Applicants: 3,909
Qualified Health Plan Signups: 129,189

QHP New Customers: 24,034

Total: 157,560
Qualified Dental Plan Signups: 27,276
A couple of important caveats: First, MNsure had previously reported over 125,000 QHPs as of 12/15/21, but in Monday's official snapshot report from CMS, Minnesota was listed as only having 117,000. I don't know what accounts for the 8K discrepancy; it could be that CMS subtracted several thousand people who cancelled after the MNsure report or who were redetermined to be eligible for MinnesotaCare or Medicaid or something.
In any event, the odds are high that CMS's official QHP tally for Minnesota is a good 8 - 10K lower than this, but we'll see.
Assuming the 129K figure is accurate, that means Minnesota is now up 14.5% vs. last year's final enrollment tally. Impressive!
Second: That 3,909 figure for MinnesotaCare is misleading; MNcare actually has over 100,000 enrollees, just as Minnesota's Medicaid program has a lot more than 24,462 people enrolled; these are just the people who have enrolled through MNsure vs. other state agencies.
The dashboard gives a lot of other important data nuggets:
These are far lower than most states because MinnesotaCare enrolles people who would otherwise be eligible for heavily-subsidized ACA exchange plans (QHPs).
Average monthly APTC by household: $514