Colorado: Special Enrollment Period for Trinity Healthshare Victims thru 3/16
Tue, 02/18/2020 - 8:30am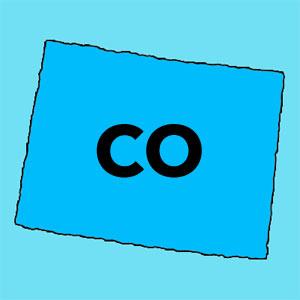 I've written several times before about the multi-state scam being run by "Trinity Healthshare", aka "Aliera Healthcare":
The court also found that Aliera is a for-profit company and cannot qualify as a health care sharing ministry under state or federal law. The Insurance Department is concerned about potential fraudulent or criminal activity on the part of Aliera. Since the company may be an illegitimate health care sharing ministry, consumers should be aware that if they remain in an Aliera product, they may be covered by an unlicensed insurance company.

Unity Healthshare, now known as OneShare Health, was authorized by the court to reach out to Unity members about their options, and consumers who have purchased a Unity/Aliera product should be aware that they may be receiving this communication.
Insurance Commissioner Mike Kreidler today ordered Aliera Healthcare, Inc. (Aliera) and Trinity Healthshare, Inc. (Trinity), both of Delaware, to immediately stop selling health insurance illegally in Washington state and engaging in deceptive business practices.

Aliera, an unlicensed insurance producer in Washington, has been administering and marketing health coverage on behalf of Trinity Healthshare. Trinity represents itself as a health care sharing ministry, which would be exempt from state insurance regulation. A legal health care sharing ministry is a nonprofit organization whose members share a common set of ethical or religious beliefs and share medical expenses among members.
Covered California received comments from various stakeholders about establishing standards regarding Certified Agents selling ACA non-compliant plans (particularly Sharing Ministries)
Comments reflected a wide diversity of opinion, with many respondents supporting Covered California taking action--ranging from banning the sale of Sharing Ministries to requiring disclosure--and many opposing Covered California taking any action.
Well, the state of Colorado is taking their own action as well; via the Durango Herald:
The Colorado Division of Insurance, part of the Department of Regulatory Agencies, issued cease and desist orders for Trinity Healthshare and Aliera Healthcare. Trinity represents itself as a health care sharing ministry. Aliera is the administrator, marketer and program manager for Trinity.

The DOI has received a number of complaints from consumers regarding these companies and is concerned that the companies may be using misleading marketing practices. The DOI orders require the companies to immediately cease and desist conducting insurance business in Colorado. The DOI has approved a special enrollment period for individuals who were customers of Trinity Healthshare. This allows those individuals to enroll in a private health insurance plan through Connect for Health Colorado and receive financial assistance to help pay for their insurance, if eligible.

The special enrollment period is from Jan. 16 to March 16. After March 16 consumers may not have coverage available until January of 2021. Individuals who qualify may enroll online, by phone or through a certified enrollment expert. Free in-person assistance is available through San Juan Basin Public Health.

For more information, call 335-2021. To find a local broker, visit www.ConnectforHealthCO.com.

Consumers who have had problems with either of these companies may contact the DOI at (303) 894-7490, (800) 930-3745 or DORA_insurance@state.co.us.