Minnesota: CMS announces $100M in additional funding for #MinnesotaCare Basic Health Plan program
Thu, 11/11/2021 - 10:52am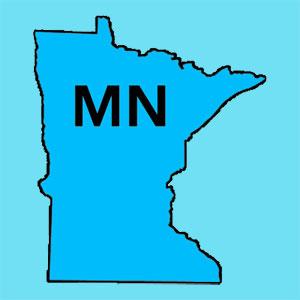 via the Centers for Medicare & Medicaid Services (CMS):
Biden-Harris Administration Extends Millions in Funding to Minnesota for MinnesotaCare, its Basic Health Program, Key Connection to Coverage Supported by American Rescue Plan

The Centers for Medicare & Medicaid Services (CMS) is providing approximately $100 million in additional funding in 2022 to support MinnesotaCare, Minnesota's Basic Health Program (BHP), as well as added funds for 2020 and 2021. The additional funds, made available through the American Rescue Plan, increase Minnesota's ability to provide affordable, quality health care coverage to approximately 100,000 individuals.

"Thanks to the American Rescue Plan, we are making increased investments to protect health coverage access for vulnerable Minnesotans," said Health and Human Services Secretary Xavier Becerra. "MinnesotaCare is another strong example of the Biden-Harris Administration working hand-in-hand with states to help more Americans realize the peace of mind that comes with health coverage."

"The Basic Health Program is an important option for states to provide comprehensive health coverage to low- and moderate-income families," said CMS Administrator Chiquita Brooks-LaSure. "I'm glad that we can support Minnesota's successful program as the state ensures that its residents have access to affordable, comprehensive care."

Section 1331 of the Affordable Care Act gave states the option to establish a BHP, a coverage program for residents whose income is above levels that would otherwise make them eligible for Medicaid and CHIP. Through BHPs, states can provide coverage to low- and moderate-income individuals and families who do not qualify for Medicaid, CHIP, or other minimum essential coverage.

New York and Minnesota are the only states currently implementing a BHP. The Biden-Harris Administration stands poised to lend expertise to others considering the program—especially given success across these two states. Combined, both states provide coverage to 1.1 million people.

For more information on the revised federal formula that made this additional funding possible, consult the informational bulletin released today by CMS's Center for Medicaid and CHIP Services. To learn more about MinnesotaCare—including information about eligibility and enrollment—visit MN.gov.
Louise Norris has a nice explainer about the BHPs in Minnesota & New York:
Under the ACA, most states have expanded Medicaid to people with income up to 138 percent of the poverty level. But people with incomes very close to the Medicaid eligibility cutoff frequently experience changes in income that result in switching from Medicaid to ACA's qualified health plans (QHPs) and back. This "churning" creates fluctuating healthcare costs and premiums, and increased administrative work for the insureds, the QHP carriers and Medicaid programs.

The out-of-pocket differences between Medicaid and QHPs are significant, even for people with incomes just above the Medicaid eligibility threshold who qualify for cost-sharing subsidies.

The Basic Health Program (BHP) – section 1331 of the ACA — was envisioned as a solution, although most states did not establish a BHP. Under the ACA (aka Obamacare), states have the option to create a Basic Health Program for people with incomes a little above the upper limit for Medicaid eligibility, and for legal immigrants who aren't eligible for Medicaid because of the five-year waiting period.
In order to be eligible for the BHP program in either state, you have to earn between 138 - 200% of the Federal Poverty Level (between ~$17,800 - $26,000/yr if you're single, or between ~$36,500 - $53,000/yr for a family of four).